UNC standout Marcus Paige confirms he will return for junior season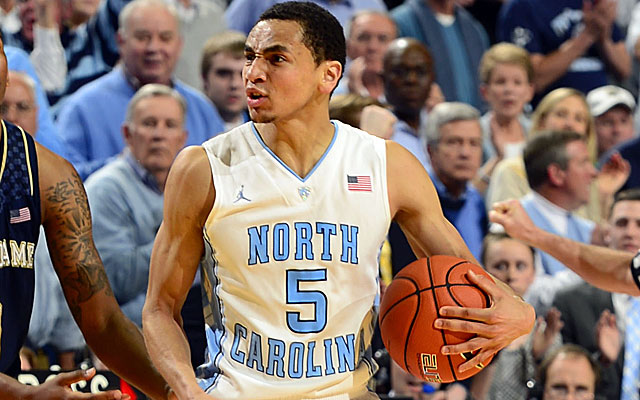 Latest in hoops: NCAA Tournament | Expert Brackets | Coaching Changes
North Carolina star Marcus Paige confirmed via Twitter on Monday that he will return to Chapel Hill for his junior season rather than make himself available for the NBA Draft.
Paige averaged 17.5 points and 4.2 assists this season.
He led the Tar Heels to 24 wins and the NCAA Tournament, where they lost 85-83 to Iowa State on Sunday in the Round of 32. Paige's decision means every relevant player from this season's team (except Leslie McDonald) is expected to be on next season's team, provided James Michael McAdoo also passes on the NBA Draft. Meantime, Roy Williams is set to enroll three more elite prospects -- among them five-star recruits Justin Jackson and Joel Berry.