Lacey Holsworth, Adreian Payne's young friend, dies from cancer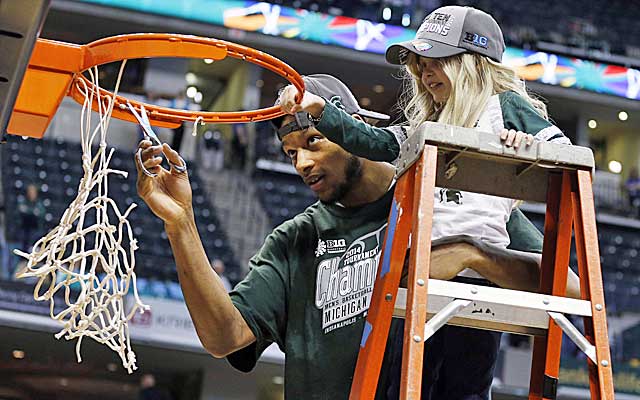 Lacey Holsworth, the little blonde girl who famously became friends with Michigan State star Adreian Payne while battling cancer, died early Wednesday.
She was 8 years old.
"Princess Lacey has achieved the ultimate victory," reads a post from her official Twitter account. "She now dances among angels."
Holsworth met Payne after being diagnosed with neuroblastoma and during a hospital stay two years ago, at which point the two became close and fixtures in each other's lives. She participated in the Spartans' Senior Day activities last month and was in Dallas at the Final Four with Payne just last week. She watched him finish third in the slam dunk contest.