Kentucky freshman Julius Randle formally declares for NBA Draft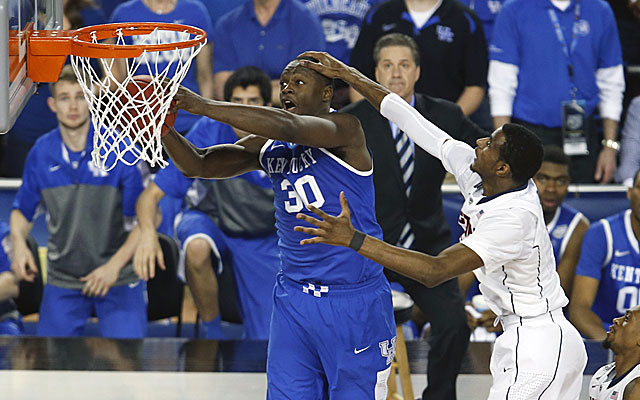 More: Draft coverage | Coaching changes | CBSSports.com All-America teams
Kentucky freshman Julius Randle announced on Tuesday what CBSSports.com (and others) had previously reported -- specifically that he's entering the 2014 NBA Draft.
"I came here to grow and mature," Randle said. "I've done that."
Randle averaged 15.0 points and 10.4 rebounds while helping the Wildcats advance to the national championship game, where they lost to Connecticut. The 6-foot-9 forward recorded 24 double-doubles, which is a record for UK freshmen. He's projected by most to be selected between third and fifth overall, meaning Randle will, barring a surprise, receive a two-year guaranteed contract valued somewhere between $6.1 million and $7.5 million.
Of the eight legitimate NBA prospects on Kentucky's 2013-14 roster, Willie Cauley-Stein and Marcus Lee have already announced they're returning to school while James Young and Randle have now announced they're leaving. The Wildcats are still waiting on formal decisions from Andrew Harrison, Aaron Harrison, Dakari Johnson and Alex Poythress. If things break a certain way -- which is to say, if the Harrisons return for their sophomore seasons -- Kentucky will likely be the nation's preseason No. 1 team again next season.
Sunday is the deadline for underclassmen to enter the NBA Draft.