Ben Howland removes himself from consideration at Oregon State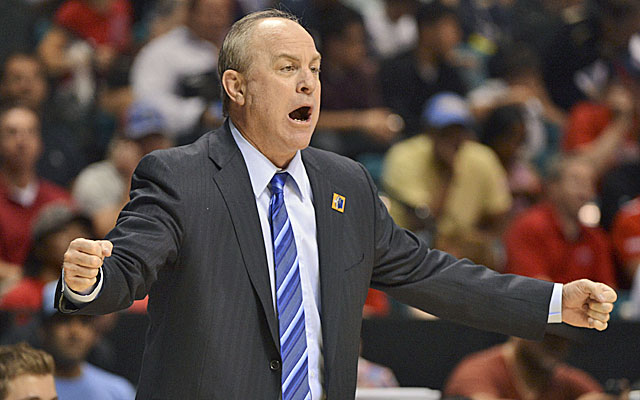 Latest in hoops: NBA Early Entries | Latest News | Coaching Changes
Former UCLA coach Ben Howland has removed himself from consideration for the opening at Oregon State and now plans to remain out of college coaching next season barring a surprise, a source told CBSSports.com on Monday.
"It's just not the right fit," the source said.
Meantime, a different source told CBSSports.com that Oregon State officials have turned their attention to Portland native and Arizona assistant Damon Stoudamire. A former NBA Rookie of the Year, Stoudamire is "very interested" in the job, a source said. If offered, multiple sources told CBSSports.com that Stoudamire is expected to accept. "Anything can happen," a source said. "But I'd be shocked if Damon isn't Oregon State's next coach."
Oregon State is trying to replace Craig Robinson.
Robinson was fired after six seasons earlier this month.