Report: Steve Masiello completes undergrad degree at Kentucky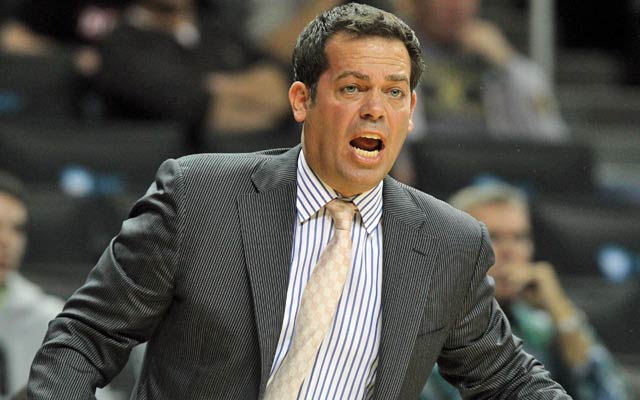 Latest in hoops: NBA Early Entries | Latest News | Coaching Changes
A report from ESPN.com's Jeff Goodman states Manhattan coach Steve Masiello has earned his undergrad degree from Kentucky.
Masiello had a dramatic and unexpected March. He took Manhattan to the NCAA Tournament, gave defending champ Louisville a scare in the Round of 64, and that led him to being offered the vacant South Florida job.
A background check on Masiello revealed he never technically received his bachelor's degree from Kentucky, though in light of this news Masiello said he thought he'd earned the degree. The USF job was rescinded, and Manhattan -- having not gone through the process of looking for Masiello's replacement -- took him back.
South Florida went on to hire Kentucky assistant Orlando Antigua.
Masiello has spent the past two months finishing course requirements to earn his degree. It certainly was an accelerated process. The graduation parchment will be given to Masiello in August, per the report. CBSSports.com has reached out to Manhattan to confirm the report and determine when he'll be back at work.
Masiello has gone 60-39 as Jaspers coach the past three seasons.