UAB's leading scorer not returning following domestic violence charge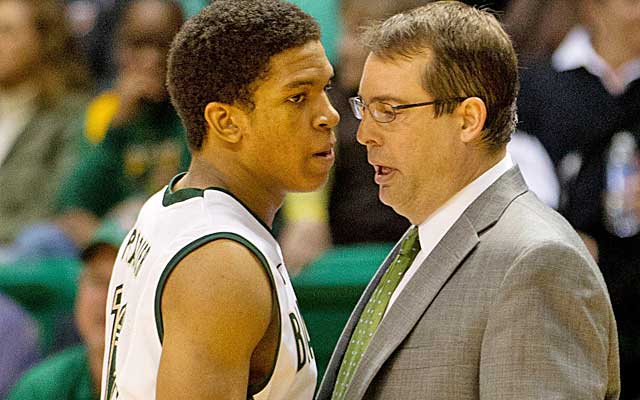 Chad Frazier will not return to UAB this season after being charged in June with third-degree domestic violence for allegedly hitting a female "several times with his closed fist" in April, a source told CBSSports.com early Tuesday.
Frazier averaged 17.7 points and 4.2 assists last season.
UAB coach Jerod Haase said on June 5, right after Frazier was charged, that the school would "handle the outcome appropriately" and then declined further comment. CBSSports.com's attempt to reach Haase early Tuesday was not immediately successful.
Whether Frazier will find a new home at the Division I level is uncertain given the nature of the allegations against him combined with the spotlight the Ray Rice situation has recently placed on domestic violence. The 6-foot-4 guard has one year of eligibility remaining. He previously played at Gulf Coast Community College in Florida.
Frazier posted this message early Tuesday on Twitter:
Shoutout to my coaches. Got me better day in day out @CoachJerodHaase @UABCoachRiley @RobEhsan @JeffWulbrun

— Chico Frazier (@Chad13Frazier) July 29, 2014
UAB finished 18-13 overall, 7-9 in C-USA last season with Frazier.