Candid Coaches: Should the NCAA worry with weed tests?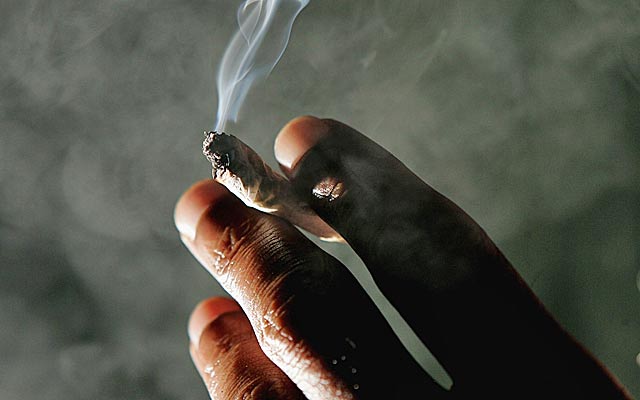 More College Basketball: Early Top 25 (And One) | Coaching changes
CBSSports.com college basketball writers Gary Parrish, Jeff Borzello and Matt Norlander spent the July recruiting period at various NCAA-sanctioned events, where they talked with coaches from all levels. They asked for honest opinions on prospects, players, coaches and issues. They'll be sharing those opinions over a three-week period.
1: Which eligible NCAA player would you take over all others next season?

2: Will a woman be a head coach of a D-I men's program in the next 25 years?
3: Which model best combines the interest for college basketball and the NBA?
****
Mitch McGary revealed in April that he tested positive for marijuana during the NCAA Tournament and thus would've been suspended for his entire junior season had he opted to return to Michigan, at which point all reasonable people seemed to agree that such a penalty is too harsh for a single failed test of a drug that's legal in some states and growing more socially acceptable by the day. Either way, the good news is that the NCAA is lowering the penalty to six months. But the bad news is that six months for failing an NCAA-administered marijuana test remains excessive, I think.
Still, a more interesting question looms.
Forget whether six months is too harsh or if weed should be considered heroin's equal in the eyes of the NCAA (because it so clearly shouldn't even though it inexplicably is). The more interesting conversation is one that revolves around the following question we asked dozens and dozens of men's basketball coaches:
Should the NCAA remove marijuana from its list of banned substances?
Yes: 24 percent
No: 76 percent
FIVE QUOTES THAT STOOD OUT
"Marijuana is becoming more and more accepted in our society and is too popular in basketball culture. I think the decision to punish marijuana use should be left up to individual schools and programs. I am not pro marijuana use, but I do not think the NCAA should be responsible for enforcement."
"I don't know that I favor removing marijuana as a banned substance but at some point the NCAA has to have an honest conversation as to how often they test and what fair penalties are. The other factor is that from a legal standpoint many states are starting to 'pseudo' legalize marijuana use, and I suspect many states will follow. You don't get penalized for legal alcohol use … so why legal marijuana use?"
"You can't remove it until it's legal in all the states. We're trending in that direction. But we aren't ready for that yet."
"Marijuana is still illegal in the majority of states, so it has to remain a banned substance."
"Marijuana should be a banned substance. But a year-long suspension or a six-month suspension or whatever for one positive test [administered by the NCAA] is crazy. The mayor of Toronto can keep his job after being caught on tape smoking crack, but we're suspending kids for a year for a weed test? It's ridiculous."
THE TAKEAWAY (BY GARY PARRISH)
The NCAA last month released results from a study that alleged lacrosse players had the highest percentage of reported marijuana use among male athletes in the past year, which makes sense, I guess. But what didn't make sense (or seem believable in the least) is that swimming, soccer, wrestling, baseball, football, golf and tennis -- basically everybody! -- all also ranked ahead of men's basketball, meaning we're to believe that men's basketball players are among the nation's cleanest when it comes to weed.
With all due respect, I'm not buying it, and literally no coach I spoke with thinks the study is an accurate reflection of the current state of marijuana use among men's basketball players. One coach even told me that when he took a new job and inherited a roster, literally every scholarship player had failed at least one school-administered drug test.
"But all of that is not reported to the NCAA," the coach said.
Bottom line, college coaches believe there's significantly more marijuana use among men's basketball players than the NCAA study suggests, and they think one year (or even six months) for failing an NCAA-administered marijuana test is excessive. But by a roughly three-to-one vote, the coaches we spoke with are not in favor of completely removing marijuana from the list of banned substances -- especially while it's still illegal in most states. Should marijuana be classified differently than heroin? Yes. But essentially telling student-athletes it's OK to do something that remains illegal in most places is farther than most coachces want to go ... at least right now.