Jermaine Lawrence eligible immediately for Manhattan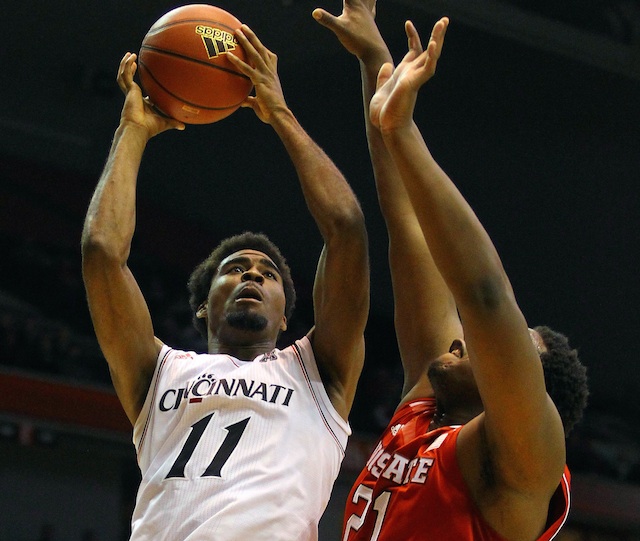 Plenty of eyes will be on Manhattan this season, as head coach Steve Masiello was at the center of one of the offseason's biggest stories.
Can the Jaspers be an NCAA Tournament team again -- which would in turn make Masiello a sought-after candidate for high-major openings?
On Wednesday afternoon, those hopes received a major boost when Cincinnati transfer Jermaine Lawrence was given a waiver to play right away for Manhattan.
Jermaine Lawrence is eligible for the 2014 -2015 season!!! Jasper Nation let's go!!!!!

— Stephen Masiello (@steve_masiello) August 13, 2014
"It's exciting. It's a new place, a new home," Lawrence said. "It's a big relief to receive the hardship waiver and be able to play a full season, which I haven't been able to do in two years."
The 6-foot-9 forward immediately becomes perhaps the most talented player in the MAAC -- and a player capable of pushing Manhattan to the next level. Lawrence averaged just 2.8 points and 2.9 rebounds as a freshman last season, but he was a five-star recruit coming out of high school and will be a matchup problem in his new league. He is also fully healthy now, after missing several games last season due to a toe injury.
Manhattan loses several key pieces from last season's NCAA Tournament team that nearly beat Louisville in the Round of 64, including George Beamon, Michael Alvarado and Rhamel Brown. However, a frontcourt of Lawrence and former Maryland transfer Ashton Pankey should do damage in the league.