Reports: Rick Barnes earns extension through 2019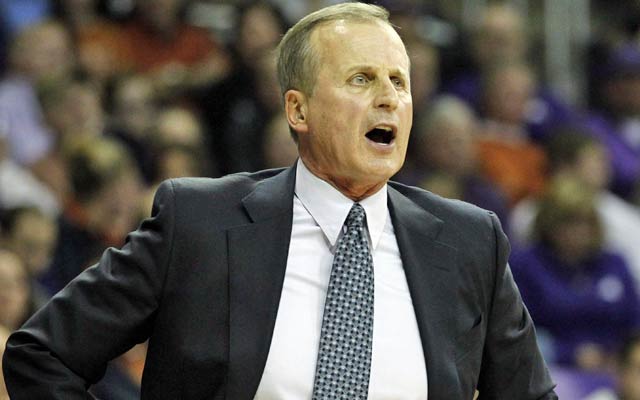 Multiple reports have Texas agreeing to extend Rick Barnes' contract through 2019.
That's a two-year addition to his previous agreement.
Barnes, 60, went 24-11 last season and reached the Round of 32 in the NCAA Tournament with his seventh-seeded Longhorns. Coming into last season, there was some speculation over how secure Barnes' job was, given Texas missed the NCAAs the year prior and Barnes failed to land premier talent like he did for a seven- or eight-year stretch in previous seasons. Plus, there was a new AD, Steve Patterson.
But Texas performed relatively well, and now Barnes has a team with second-weekend hopes in the NCAAs for the year ahead. Myles Turner is the incoming center/freshman with a lot of hype. He could be absolutely huge for Texas next season. Remember the name -- he should be fun. There's also Isaiah Taylor, a slimmed-down Cameron Ridley, Javan Felix and Jonathan Holmes coming back.
Barnes is set to make $2.55 million this season, which will be his 17th with the school.