Bob Knight hits cow, escapes injury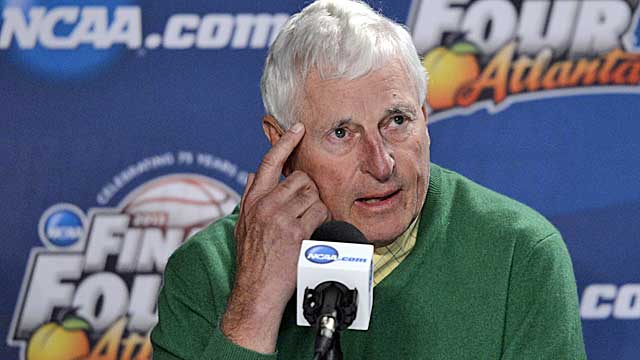 Bob Knight drove an SUV straight into a cow on a highway in Wyoming last month.
(Every word in that sentence is true.)
According to the Associated Press, the accident occurred on the night of Aug. 22. Knight, the iconic former Indiana coach, was uninjured even though the air bag deployed. He was reportedly traveling alone after a fishing trip in central Wyoming. The cow was (presumably) called for a blocking foul. Simply put, its hoofs were not set.
And that's really all there is to this story.
Nothing more to add.
I just couldn't pass on the opportunity to post about a man with three national titles and 902 career victories hitting a cow while driving alone in Wyoming. Have a safe weekend.