Relaxed Troy Williams taking time with recruiting process
It was all supposed to be finished for Troy Williams on May 1.
After that date, he was expecting to focus on AAU and his senior year of high school, without any distractions.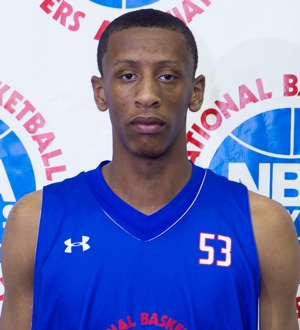 Troy Williams still has Kentucky and North Carolina atop his list, but other schools are in the mix. (Davide DePas)
Williams had said he was going to choose his college destination – between North Carolina and Kentucky – on the first day of May. But the announcement never came.
Williams decided he wasn't ready.
"I wanted to pick a school on May 1," he said. "But that morning I woke up and I wasn't too sure. I was 50/50 about it."
Since then, Williams has expanded his recruitment, allowing certain schools to get involved again. North Carolina and Kentucky are still atop his list, but Florida, Alabama, South Carolina, Georgetown and Louisville are all pursuing Williams' services.
"Uncle Boo [Williams] knows all the coaches," Williams said, referring to his uncle, the legendary AAU coach. "My uncle decided not to let all the schools back in, but to keep in touch with some schools. Just to get more options."
Williams came into the spring ranked as the No. 7 prospect in the class of 2013 by CBSSports.com, but his inconsistent performance on the AAU circuit has seen his stock drop. He still has very good athleticism and can force matchup problems when his shot is falling, but his jumper has been too streaky.
Even Williams noticed his own up-and-down spring.
"I was feeling kind of stressed about it, so now I feel I can just play my game and not worry about if I do something wrong on the court, the coaches won't like it and won't recruit me anymore," he said. "I'm more relaxed now and I can just play."
It's been two months since Williams' original decision date, but he plans on taking his time going through the recruiting process. In fact, Williams doesn't want to do anything until after the July live period.
"After AAU season, I can settle down and start thinking about it," he said. "If I'm lucky, I can sign in November."