Xavier picks up commitment from big-time scorer Chris Thomas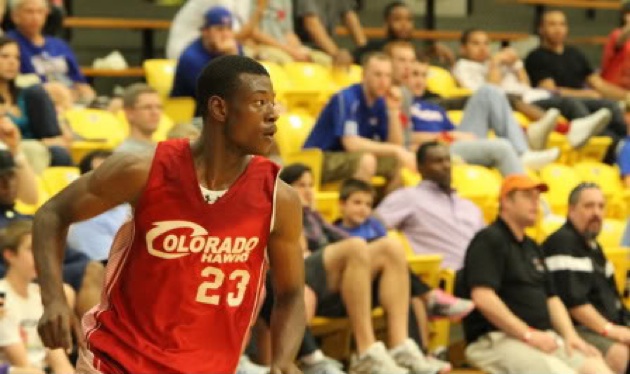 Chris Thomas has the potential to be one of the best scorers in the Atlantic 10 when he arrives at Xavier. (PointGuardU)
Xavier lost star guard Tu Holloway after this past season, but the Musketeers still return Mark Lyons and also continue to stockpile guards. For 2012, they have high-level point guard Semaj Christon and shooter Myles Davis wrapped up.
They might have done even better in 2013, as junior college scorer Chris Thomas pledged to Xavier on Thursday afternoon. A source confirmed the news to CBSSports.com.
Thomas currently attends Chipola JC, but he had gone through a number of high schools in the past couple of years. Talent-wise, he was one of the best available offensive prospects in the country. The 6-foot-5 shooting guard was a top-15 prospect in the class of 2013, using his aggressiveness and athleticism to post big-time scoring numbers.
There were some red flags in Thomas' recruitment, though, not the least of which was his bouncing from high school to high school. He has been at Princeton Day Academy (Md.), Westwind Prep (Ariz.) and South Kent (Conn.), before enrolling in junior college in January.
Other questions center around his academic eligibility, but sources indicate he will good to go at Xavier in 2013. Moreover, Thomas has a tendency to let his emotions get the best of him on the court, picking up technical fouls and complaining too often.
If he stays focused and on the court, though, Xavier head coach Chris Mack has a big-time prospect on his hands. Thomas is simply wired to score.