PODCAST: Talking Stiff-Arm with Heisman Pundit Chris Huston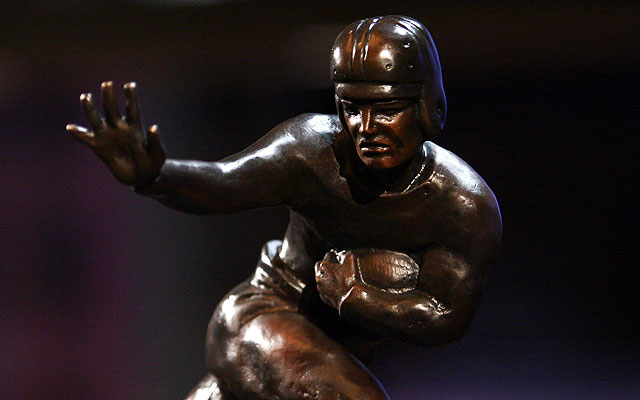 Chris Huston, CBSSports.com's resident Heisman Pundit and National College Football Blogger, makes his podcast debut to help kick off the 2012 Heisman Watch. While working in the sports information department at USC, Chris developed The Heismandments - a set of unspoken, unofficial guidelines in determining the trophy's recipient. The Heismandments, along with the Heismanpundit Straw Poll - a weekly survey of Heisman voters, which Chris is one himself - have helped predict the Heisman Trophy winner since 2005.

In the podcast you'll hear us discuss the evolution of the Heisman Trophy race, which has become similar to political campaign. While Heisman Trophies are won on the field, the responsibility of being in the race also lies with the school. We look at how the action and inaction from different sports information departments effected the 2011 race, and preview the obstacles facing the Top 5 candidates in the 2012 Heisman Watch.

You can listen to the podcast in the player below, or click here to use the pop-out player and keep browsing. If you want to take the CBSSports.com College Football Podcast on the go, you can click here to download the MP3 or get this and all episodes for FREE from the iTunes Store.


Keep up with the latest college football news from around the country. From the opening kick of the year all the way through the offseason, CBSSports.com has you covered with thisdaily newsletter. View apreview.

Get CBSSports.com College Football updates on Facebook