Bill Snyder can't understand how everybody's overlooking Kansas State. Then again, he probably doesn't care, either. (US Presswire)
The latest college football polls are out following week 2, and now it's time to rip them to shreds. Senior college basketball writer Gary Parrish has been calling out voters in the major hoops polls for thinking a little bit too far outside of the box when it comes to their AP ballots every week. Now it's my turn to do the same on the football side.

It's time to take the baton on the idea from my colleague and keep all of the writers across the country who vote honest. I've come to know a good number of these people through time and Twitter, but relationships do not matter, bad votes do.

AP Poll Coaches Poll

(Details of AP ballots courtesy of PollSpeak.com)
Duly noted: Arkansas, Utah State

Not a great week for the Razorbacks, who not only lost to Louisiana-Monroe but now earn the dubious distinction of having the second-biggest fall from grace in the history of the AP Poll by dropping from No. 8 to unranked. Also, according to Pollspeak, the Aggies of Utah State received their first AP vote since 1961, from Tim Mulhern of the Wisconsin State Journal.

Rodney Dangerfield "No respect" team of the week: Kansas State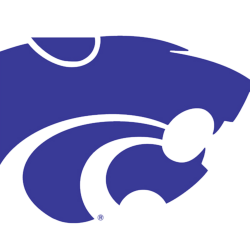 There were a few options this week, but one that really seemed to irk me was Kansas State being behind Big 12 brethren Texas in both polls. Miami isn't a great team, but the Wildcats still rolled them 52-13 and could have put more points on the board if they had tried a little harder. Plus, they have Heisman dark horse Collin Klein, a pretty good running back in John Hubert and a solid (though not great) defense. Kansas State is 14th in the coaches and 15th in the AP, which seems a tad low given what they've done on the field. The big test is coming up with Oklahoma in two weeks. But if you're looking at how the Longhorns have played against an equally mediocre schedule, the edge should go to the Wildcats. Chadd Cripe of the Idaho Statesman didn't even rank Texas (a little much), but that's not as bad as Glenn Guilbeau, who had UT ninth and KSU 23rd -- a difference of 14 spots. Hard to explain that one.

Overrated: Florida State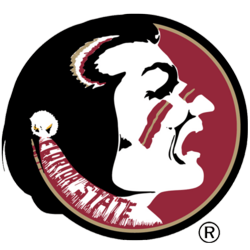 This is the trendy pick to win not only the ACC but the national title. Alas, we have no idea how good this team is after playing not one but two FCS schools (yes, one of them is a replacement game but that doesn't mean they didn't play them) with Wake Forest coming up. Clemson is doing the same thing this week and next, but at least they went to Atlanta and beat Auburn without their best player (Sammy Watkins). In a positive development, the Seminoles' offensive line hasn't allowed a sack. But as mentioned earlier, we're still not sure how they'll fare as the competition turns up a few notches.
Six voters in the AP have FSU in the top four, which means they're not sold on LSU/Oregon/USC and that's hard to fathom. Pete DiPrimio of the Fort Wayne (Ind.) News-Sentinel put the program ahead of LSU on his ballot while Ray Ratto had them ahead of both LSU and Oregon. This is hard to explain, so I won't even try. Maybe Florida State can wind up in Miami in January. But for now, there's no indication they're a top-five team ahead of others with better wins and more impressive performances.

California Craziness

A trio of voters from California (CSN Bay Area's Ray Ratto, San Jose Mercury News' Jon Wilner, LA Daily News' Scott Wolf) are an interesting voting block. Some would call them progressive, others would call them extreme and just about everybody else will call them crazy given their fluctuations in their weekly ballots. All three are consistently in Pollspeak's group of "extreme voters," so we'll highlight the most baffling decision(s) from each.

Going to pick on Ratto once again, and having Oregon/LSU behind Florida State is just the start. Mainly the bottom 15 of his ballot is concerning, with UCLA all the way at No. 12 (!) after beating an overrated Nebraska team at home and Texas No. 9 with wins over powerhouses such as Wyoming and New Mexico. Notre Dame, which squeaked out a win over Purdue, is 14th ahead of Florida, Kansas State and West Virginia. The Mountaineers are another gripe as he had them lower than anybody at 19. Then there's the inclusion of Iowa State (23rd) and Ohio (24th) ahead of Michigan.
What were you thinking? North Carolina, UCLA, Arizona State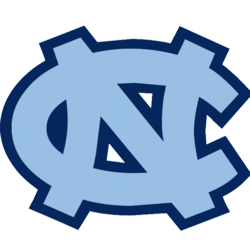 The Tar Heels make a repeat trip to this space after Jeremy Sampson of WLIX-TV in Lansing, Mich., put them 25th on his ballot after the team lost to Wake Forest (and gave up 426 yards to the Demon Deacons to boot). What's even more puzzling is how Sampson gave them a top 25 vote after not doing so the week before. Not sure how you can not give a team a vote for beating up on an FCS team but give one for losing to a middle-of-the-pack ACC squad. Puzzling.
Also in this spot are the Bruins. Having seen them up close Saturday, I think they're definitely deserving of a spot in the top 25. But there has been quite the knee-jerk reaction to Jim Mora's team after beating Nebraska. Doug Lesmerises has UCLA all the way up at No. 11 while Ratto and John Adams also keep the "other" L.A. football school in the top 13. There's a lot to like about this year's version of UCLA but not top 15 love quite yet.
Three people -- Andy Staples, Brandon Marcello and Seth Emerson -- also gave Arizona State a vote, and it's way to early for them to make an appearance after beating Northern Arizona and an injury-depleted Illinois.