Les Miles on Oklahoma State years: 'This thing was done right'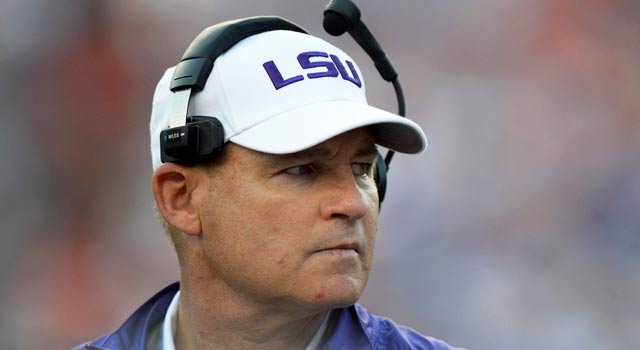 On the SEC conference call Wednesday, Les Miles vehemently denied that he downplayed the importance of academics during his tenure at Oklahoma State.
Sports Illustrated reported Wednesday that Miles allowed a "philosophy" of keeping players eligible at all costs to "take root" during his three-year stay in Stillwater.
"I can tell you that staff, family and friends, and anybody that sat in our meeting rooms, knew that this thing was done right," Miles said, per the Associated Press.
"Did we work hard? You betcha. Did we make tough decisions about starting lineups? You betcha. But every guy was encouraged to get his degree and to stay the course and to fight."
As for Tuesday's SI report that boosters and coaches had paid players, Miles said the players alleging the payments had been dismissed and "weren't there long enough to figure it out."
Miles did not take questions on the Oklahoma State allegations, saying he wanted to focus on LSU's game this week against Kent State. The Tigers are 37-point favorites over the Golden Flashes.