Texas A&M WR Ricky Seals-Jones to undergo knee surgery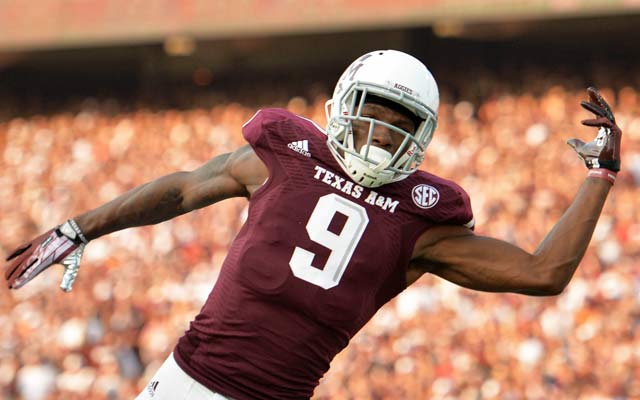 Texas A&M wide receiver Ricky Seals-Jones will undergo knee surgery, a school source confirmed to CBSSports.com's Jeremy Fowler on Thursday. The freshman receiver, ranked No. 2 overall prospect from the state of Texas in the 2013 class by 247Sports, is set to undergo surgery Friday.
According to the source, the timetable for Seals-Jones' return to action will not be certain until the procedure is completed. Texas A&M fans have been bracing for the loss of Seals-Jones since he tweeted about his surgery earlier, but it was not until Thursday night that the school began confirming the news.
The 6-foot-5, 245 pound wide receiver seems like a natural fit for the Aggies' offense, and fans were thrilled to see him pull in three catches for 84 yards and a touchdown in the season opening victory against Rice. However, his recent absence -- Seals-Jones did not play against Sam Houston State and did not register a catch against Alabama -- has raised questions about his status. This news appears to explain why the freshman phenom has not been on the field.