Report: West Virginia's Oliver Luck interviews for Texas AD job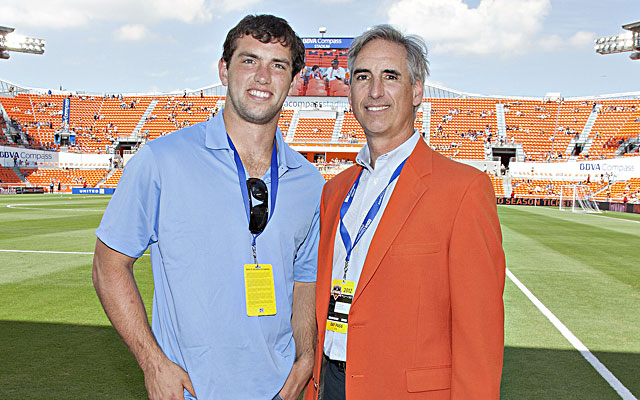 It may not be that much longer before we find out who will replace DeLoss Dodds as athletic director at Texas.
According to a report from the Dallas Morning News, West Virginia athletic director Oliver Luck has begun the interview process for the job. The paper also reports that a decision could come as soon as this week, though odds are a hire will not be announced before Texas takes on West Virginia this week.
And if Luck is the selection, it's obvious to see why the school would want to wait until after that game was played before making the announcement.
The report goes on to state that Luck is one of three finalists along with Arizona State athletic director Steve Patterson and Arkansas athletic director Jeff Long. Though a source told the paper that Luck is considered "No. 1 and 1A on Texas' list."
DeLoss Dodds will step down from his position at Texas' athletic director on August 31, 2014.