SEC teams fined for fans storming the field after big wins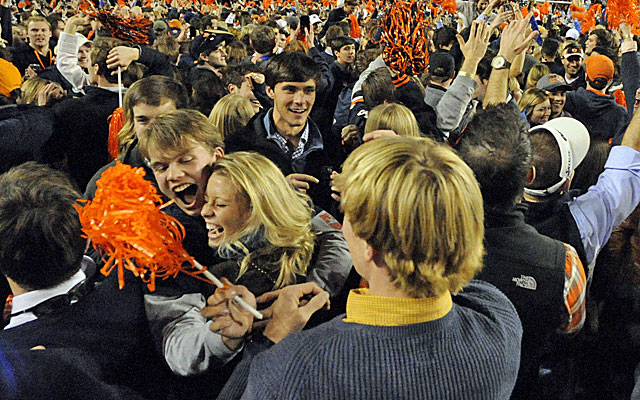 The SEC is fining Auburn, Ole Miss and Missouri for allowing fans to rush the field after big wins this fall.
Auburn and Missouri will be fined $5,000 each, while Ole Miss will be fined $25,000, since this is its second offense.
Auburn's violation occurred after its dramatic win over Alabama on Nov. 30 at Jordan-Hare Stadium. Missouri's came after its win over Texas A&M, also on Nov. 30. Ole Miss' violation came following its win over LSU on Oct. 19.
"These were some of the most exciting and intriguing games of the college football season and we understand the exuberance of our fans in the celebration of their schools' victories," said SEC commissioner Mike Slive in a release. "But these incidents pose a significant risk of injury and we must always make the health and safety of our student-athletes and fans the top priority."