Steve Spurrier takes shot at Big Ten team for negative recruiting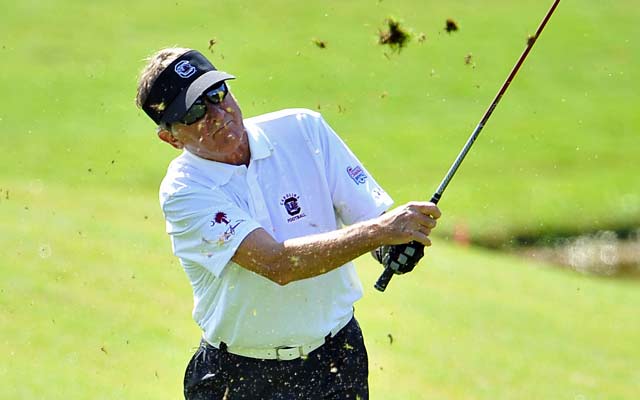 College football coaches don't always show a lot of candor when it comes to the behind-the-scenes sausage-making of recruiting. Steve Spurrier, though, of course, has always been willing to show a lot of candor when it comes to everything.
Exhibit No. 1,027: this interview with the Atlanta Journal-Constitution, in which Spurrier takes a sharp jab at an anonymous Big Ten team which lost out on a recruit who went on to sign with Spurrier's Gamecocks.
"We don't run into much of any negative recruiting around here as SEC coaches," Spurrier said. "We were involved with a player who was being recruited by a Big Ten school. They got negative a little bit with 'There's a lot of crime in Columbia, the big city. They don't graduate their players,' which was completely untrue.
"They searched for a little bit of everything but the player came with us anyways."
Spurrier has rarely missed an opportunity to crow about a victory, naturally, and South Carolina 's Signing Day haul certainly qualified as one -- the Gamecocks were ranked 15th in the 247Sports Composite Team Rankings, arguably Spurrier's best haul since arriving in Columbia.
So it's no surprise he's taking a media victory lap, throwing barbs at whatever team missed out on the new Gamecock, and emphasizing that his advancing age is just a number, as the saying goes. ("Coaches don't get fired for being older coaches," he told the AJC. "They get fired for not winning.") Maybe the bigger surprise is that he waited all the way until February 12.