Spurrier: 'I don't know' if Saban has 'maxed out' on Tide's potential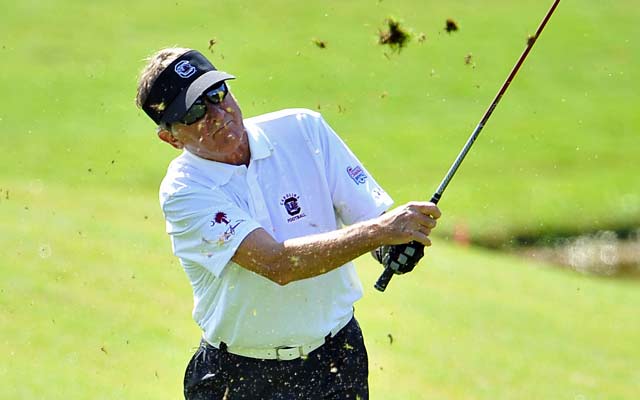 More college football: Jon Solomon | Dennis Dodd | Jeremy Fowler | Latest news
Steve Spurrier spoke to Columbia newspaper The State about his golf game last week, calling the 80 he shot on a North Carolina course last Wednesday a "pretty good round."
But this being Stephen Orr Spurrier we're talking about, rest assured the conversation didn't end there -- and eventually wound around to whether college fooball coaches are better off giving themselves time for extracurricular pursuits or putting their nose to the grindstone 24/7/365.
You'll never guess which side of that debate Spurrier came down on, or which SEC colleague he used as a counterexample.
"Would we be 12-1 instead of 11-2 [if I worked more hours]? Oh, you're kidding," Spurrier told reporter Josh Kendall. "I haven't heard anybody say that really, but if you wanted to, you can find faults with anybody if they don't win them all. How many SECs has [Nick Saban] won there in eight years? He's won two. He's won three nationals, but he's only won two SECs in eight years.
"Now, if you had the No. 1 recruiting class every year and so forth, I don't know if he has maxed out potentially as well as he could."
Spurrier isn't necessarily trying to zing Saban here; in his previous breath, he'd related a conversation with the Crimson Tide coach in which both men admitted their respective approaches were simply what they felt most "comfortable" with heading into gameday.
"Everybody is different as far as when they feel they are totally prepared," Spurrier said.
And yet, somehow, that offhand reference to the Tide's recruiting classes and two SEC championships in eight years -- numbers you'll notice it doesn't appear Spurrier had to work very hard to recall, mentally speaking -- just happens to pop up. He's right, of course; you can find faults with anybody. Why, just watch him.