Linebacker Melvin Jones commits to LSU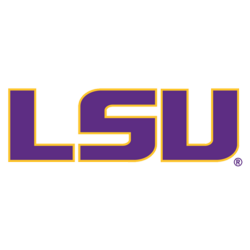 LSU was in the thick of a busy weekend on the recruiting trail and landed a commitment from Lake Charles (La.) linebacker Melvin Jones.
"It was mainly on me because I wanted to stay close to home," Jones told TigerBait.com. "I just decided to call Coach Miles and commit to him. I just thought I was ready."
The 6-foot-3, 245-pounder held eight offers from the SEC alone, but it came down to an in-conference border battle with Jones picking LSU over Texas A&M.
"It was kind of shocking that I was officially committing to LSU, which is one of the best schools in the nation," he said. "He (Miles) got all excited. He said he heard he was about to get some good news, and I said yes sir. I like the way Coach Miles has everything going on over there."
Jones becomes 17th commitment for the Tigers' class of 2013 and is the only linebacker in the fold so far. He was a terror on the field last year as a junior with 140 tackles, five sacks and four interceptions.