Texas gets first 2014 commitment from athlete Lorenzo Joe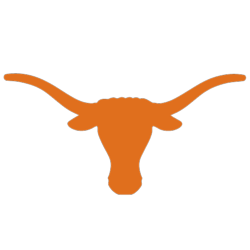 Texas has always gotten a solid jump on recruiting a class of rising juniors and the Longhorns made a move with the 2014 class on Thursday, adding a commitment from Abilene (Texas) athlete Lorenzo Joe.
"The serious recruiting all started when I attended the camp in June," Joe told Hookem.com. "After the camp the coaches told me they really don't like offering early and that they wanted to wait until February to offer me at junior days. But then they told me they really liked what I did out there that day and they wanted to offer me right then, but to keep it on the down low. Originally they didn't want me to say anything until February, but then Coach (Bo) Davis called me today and said I can make it public."
The 6-foot-2, 180-pounder also held an early offer from Texas Tech and will play quarterback this season for Abilene Cooper High but will be heading to Austin as a wide receiver.
"I'm blessed," Joe said. "Being a Longhorn is just such a great honor. You can't ask for anything else. I'm just so blessed. I wake up every day and thank God for letting me be a Texas Longhorn. I'm so excited and pumped to be a part of such a great team. It feels great to know I'm going to Texas. I just can't describe the feeling I get thinking about it. It's awesome."
Joe is the first commitment for Mack Brown's 2014 class and caught nine touchdowns and racked up 762 yards receiving last season as a sophomore.