Michigan kicks off 2014 class with linebacker Michael Ferns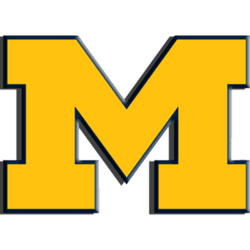 Quarterback Shane Morris was the first to commit to Michigan's class of 2013 and he helped the Wolverines get out to a big start in recruiting. St. Clairsville (Ohio) linebacker Michael Ferns understands the place the first pledge has in a class and helped kick the program's 2014 group off by committing to Brady Hoke and the staff on Thursday night.
"Michigan just stuck out to me," Ferns told GoBlueWolverine.com. "After that second visit up there it kind of really stuck out more. I felt good the whole time I was there. I felt great and I knew it was time to make the decision."
The 6-foot-3, 240-pounder held close to 20 offers as a rising junior, including from Oklahoma, Ohio State and Stanford. Following a return to Ann Arbor after the program's annual barbecue for top prospects, Ferns decided to phone the Michigan coaching staff that he was ready to join the program.
"It was great," he said. "I talked to Coach Hoke and I could tell he was excited. Coach (Greg) Mattison walked out for an interview but he talked to me for a little bit before doing that and there was huge level of excitement. It's nice to know the coaches feel that way about me. It just made the decision so much better for me."
Ferns made nearly 130 tackles last season as a sophomore and will be one of the top players in the state of Ohio for his class.