Channing Stribling is No. 22 for Michigan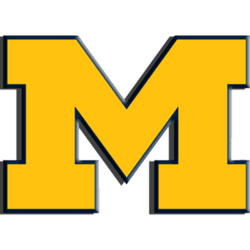 Michigan has been way ahead of everybody else with the class of 2013 and padded their lead with yet another commitment on Thursday after Matthews (N.C.) athlete Channing Stribling committed to the program.
"The defensive coach was just telling me that I was a special player to him," Stribling told TheWolverine.com. "He liked the way I worked hard. I came in unknown, and he liked the way I came in with a chip on my shoulder: 'They're not out here looking for me, so I'm going to go ahead and get my name out there.' He liked the way I worked hard and he said I'm a special player."
The 6-foot-2, 175-pounder was lightly recruited before Michigan came along, holding offers from just a handful of FCS schools. Stribling impressed coaches at a recent Wolverines camp and it didn't take long for the school to add a hard-nosed player.
"I play physical, but it's more that I know the mental parts of it," he explained. "I think mainly just my tackling and probably the deep ball, like going deep for it. I like playing receiver so I just try to turn around and catch it, but I had coaches tell me that I had to wait until I get to them, and lean into them and wait for the ball. That's what I'd like to focus on, that and tackling."
Stribling becomes the 22nd commitment for Michigan's class of 2013.