Offensive lineman Dorian Johnson commits to Penn State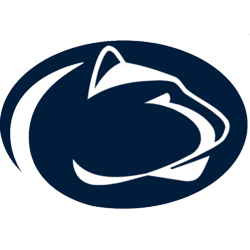 Penn State has been in the news a lot the past few weeks and not much of it has been positive but there was some good news over the weekend as Belle Vernon (Pa.) offensive tackle Dorian Johnson decided to end his recruitment and give the Nittany Lions a big commitment.
"We went up for the visit yesterday and on the ride home I just had this feeling," Johnson told Lions247. "I liked the comfort level and I realized that I could get a top education and have that tradition. When you go to Penn State you play the top level of football and still get that education."
The 6-foot-6, 285-pounder also held offers from Ohio State, West Virginia and Pittsburgh. Many thought Johnson would stay close to home and pick the Panthers but the recent visit to State College with his family seemed to win him over at the end of the day.
"They loved it, they're real excited about it and they're real happy for me," he said.
Penn State has been recruiting well despite everything that has happened over the past year and is now up to 12 commitments for the class of 2013.