Former NFL tight end Mark Chmura's son, Dylan, commits to Michigan State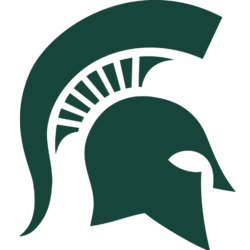 Michigan State hosted one of their summer camps last week to give the coaching staff a chance to evaluate several recruits in person. One player who received a look was Waukesha (Wisc.) tight end Dylan Chmura, who performed so well he received an offer that he promptly took the Spartans up on.
"I committed to Michigan State," Chmura told SpartanDigest.com. "I called head coach Mark Dantonio and had a great conversation with him and he's very excited I'll be joining the Spartan family."
The 6-foot-6, 230-pounder only held offers from Central Michigan and Western Michigan before camping in East Lansing. The son of former Green Bay Packers All-Pro tight end Mark Chumura, Dylan has received guidance from his dad on the football field as an assistant coach at his high school and in the recruiting process.
"My dad really helped me out a lot," the younger Chmura said. "He can tell when people were lying to me or telling the truth. So he helped me figure out what places where shooting straight with me and which ones weren't."
Chumura is the eighth commitment for Michigan State's class of 2013 and first pass catcher for quarterback pledge Damion Terry. The tight end missed all of his junior year with a torn ACL but had 19 catches for 250 yards and four touchdowns as a sophomore at Waukesha West High.