Notre Dame commences 2014 class with Greer Martini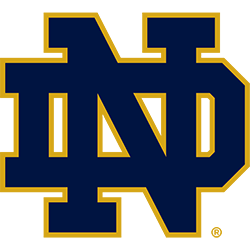 Notre Dame has been building a quality 2013 class and will be getting an early jump on the 2014 group after Woodberry (Va.) linebacker Greer Martini committed to the Irish on Monday.
"I came back home and talked to my parents and we couldn't think of a better place to be than Notre Dame," Martini told 247Sports. "With the combination of academics and athletics, I figured I should commit now and my heart is set on it."
The 6-foot-3, 210-pounder also held offers from Maryland and N.C. State but couldn't pass up what Notre Dame offered in terms of prestige.
"I think it was the traditions there at Notre Dame are rich and there is so much history," he said. "I definitely wanted to be part of that. I grew up watching Notre Dame football and never thought I'd have the opportunity to play there. I knew when they offered me that's what I wanted to do."
Martini becomes the first 2014 commit for the Irish and third overall for the program in the past eight days.