Athlete Taivon Jacobs headed to Ohio State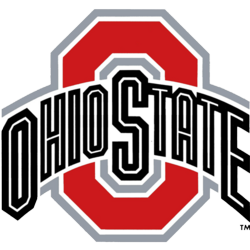 While there are plenty of very good players on the Ohio State roster, there is undoubtedly going to be a reshaping of it with Urban Meyer bringing his brand of offense into Columbus. Part of the transformation will include bringing in players that can do big things in space and the Buckeyes landed one on Thursday as District Heights (Md.) athlete Taivon Jacobs committed to program.
"I just called Coach Meyer and told him I'm going to be a Buckeye," Jacobs told BuckeyeGrove.com. "Coach said that he was excited to have me and he can't wait to see what I can do on the field. I told him that it's time to go get that crystal ball (laughs)."
The 5-foot-11, 165-pounder held offers from Maryland, West Virginia, Notre Dame and several others. Jacobs strongly considered staying in-state but felt the fit in the offense and with the coaching staff at Ohio State ultimately made it the place for him.
"I really had a great relationship with coach (Zach) Smith and that played a very important role in my decision," he said. "I like how they are going to utilize me on offense. They said they are going to use me like they used Chris Rainey (at Florida). They have talked about me being in the backfield, getting it in the slot and in the flat and also being a deep threat."
Jacobs becomes the 15th commitment for Ohio State's class of 2013. He had 35 catches for 972 yards and 13 touchdowns as a junior last year on offense and was also a standout defensive back named to MaxPreps' All-American second team. Additionally, he recorded an impressive nine return touchdowns and six interceptions on the season.