No. 12 corner Artie Burns commits to Miami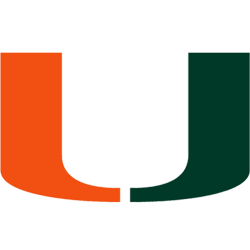 As much as the college football world focused on Penn State on Monday, the day continued at other programs across the country. That was especially true at Miami - dealing with their own NCAA issues of note - which picked up a commitment from local cornerback Artie Burns at a commitment at the highly regarded defensive back's school.
"Every day I was thinking about the colleges, the pros and cons," Burns told CaneSport.com. "(Miami) is a good school, a private school, and their DBs usually go in the NFL Draft."
The 6-foot-1, 180-pounder picked Miami over offers from Florida State, LSU and Alabama. Burns' was previously committed to Alabama earlier in the recruiting process but was one of the top players on the Hurricanes' board and in the end, the school closest to home won out.
"He kind of shocked me. He's a very physical player," Northwestern football coach Stephen Field told MaxPreps. "He's got world-class speed. He's very coachable and a very humble young name."
Ranked as the No. 12 cornerback in the country after a junior year that saw him make 80 tackles, Burns is also one of the top hurdlers in the country with top times in the nation in the 110- and 300-meters. His commitment gives Miami nine for football class of 2013.