Miami scores commitment from defensive back Jamal Carter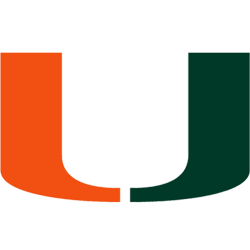 It was a good week for Miami as the program added a second commitment in four days on the recruiting trail and, not surprisingly, both came from right in the school's back yard after Miami (Fla.) defensive back Jamal Carter became the latest to verbally pledge to be a Hurricane.
"I love Miami," Carter told CaneSport.com. "Miami, they showed me the most love. They talk to me, send me stuff, invite me to come down there. That's the program I know the most about."
The 6-foot-2, 200-pounder is a versatile athlete who also held offers from schools like Arkansas, Auburn and Florida among others. At the end of the day however, Carter was sold by what the Miami coaches were saying about his future at the school.
"It's a private school, which I like," he said. "And the team, it's like family. They have the most people in the NFL, and all the famous people come back to Miami."
Carter's pledge gives the Hurricanes 10 commitments for the class of 2013 and comes on the heels of landing cornerback Artie Burns on Monday.