Penn State adds late linebacker signee for '12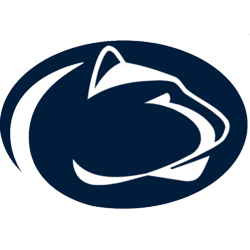 The outlook is not favorable for Penn State after getting hit with severe NCAA sanctions but that hasn't stopped the current staff from hitting the recruiting trail hard in search of young, tough players to stock the roster. The program added one such player on Thursday after Peoria (Ariz.) linebacker Brennan Franklin committed to play for the Nittany Lions.
"Ever since I was a little kid, Penn State has been at top of my list because it was Linebacker U," Franklin told 247Sports. I understood that from little boy to now. I have an opportunity to go in there and make and impact, and it's a dream of mine."
The 6-foot-2, 230-pounder drew interest from Arizona and Arizona State among others out of high school but was planning on heading to Arizona Western Juco before Penn State came calling. Franklin had a good talk with Nittany Lions defensive coordinator Ted Roof and is ready to help guide the program through turbulent times.
"I'm just really excited to try and expand the program again and build them into a top team," Franklin said. "I know that even though they're going through tough times right now that we're not going to quit no matter what."
Franklin becomes the 20th member of Penn State's class of 2012 and first commitment of any kind for the program since the NCAA hit the football program with severe sanctions. Members of the class have been allowed to be let out of their letters of intent by the NCAA if they opt to do so. As a senior at Centennial High, the linebacker racked up 104 tackles and 1.5 sacks.