USC lands another top 100 player in Torrodney Prevot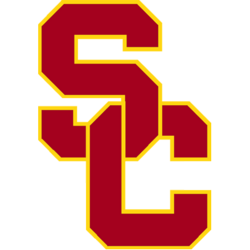 USC has assembled the top recruiting class in the country for 2013 and may have just wrapped up recruiting for good with the group after landing a commitment from Hoston (Texas) defensive end Torrodney Prevot on Sunday afternoon.
"I just feel like USC is perfect for me," Prevot told USCFootball.com. "It's a great education, the football team has a great background and it's a school the sets me up for life after football."
The 6-foot-4, 220-pounder picked USC over LSU, Texas A&M, Oregon and California among others. Prevot visited Los Angeles to take a part in the Trojans' annual summer camp, Rising Stars, and seemed to fall in love with the program after that.
"USC was just beautiful," Prevot said. "It's L.A., so you already know the weather is going to be great year around. But the whole school was great and I really like the coaching staff. USC is one of the top schools in the nation academically and the same goes for the football program."
Prevot is ranked No. 62 overall in the class of 2013 and puts the Trojans at 18 commitments. Due to NCAA sanctions and with the present scholarship count, the program currently could not take any more recruits.