South Carolina coach Steve Spurrier keeps raiding Georgia for prospects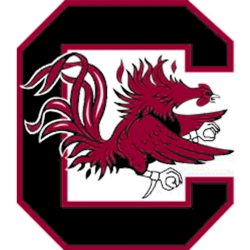 By RapidReporter Larry Hartstein
South Carolina coach Steve Spurrier, who seems to enjoy needling Georgia more than any other program, just picked up another significant commitment from a Georgia high school player.
That makes seven Gamecocks commitments from the Peach State, out of 19 in the Class of 2013. And this was the highest-rated of the bunch.
Corner Brendan Langley, a four-star prospect who formerly listed Georgia and Alabama as his co-leaders, released a statement Wednesday stating he is headed to South Carolina. Langley (6-1, 187) is a senior at Kell High School in Marietta, Ga., just outside Atlanta.
"After a lot of thought and prayer, I'm more than proud to accept a scholarship offer from the University of South Carolina," read the statement obtained by the Atlanta Journal-Constitution. "I'm doing this, I'm about to fulfill 80 percent of my dreams. NFL being the other 20 percent. The SEC is the best conference in college football. South Carolina is a beautiful state. The university is an SEC monster as well as a national contender and I can't wait to help them reach another SEC title and even a national title. I can't wait to play for a coach with such experience and control as Coach Spurrier."
The AJC's recruiting guru, Michael Carvell, noted that Langley's decision was even more surprising because his good friend and teammate, safety Quincy Mauger, recently committed to Georgia.
Georgia and South Carolina figure to duke it out for the SEC East title again, after the Bulldogs finished one game ahead last year. SEC media picked Georgia first in the division, South Carolina second. CBSSports.com's Preseason Top 25 pegged Georgia as the sixth-best team in the country, South Carolina eighth.
The teams meet Oct. 6 in Columbia, with the Gamecocks seeking a third straight win in the series.
At SEC media days, Spurrier pointed out how fortunate Georgia was to avoid playing the SEC West heavyweights this season.
"You think I make the schedule?" Spurrier said. "If I made the schedule, Georgia would be playing LSU, and we'd be playing Ole Miss."
Georgia plays Ole Miss and Auburn from the West, while South Carolina plays LSU and Arkansas.
Bulldogs coach Mark Richt responded to Spurrier's jab.
"I'm sure there will be a year he'll be thankful for the schedule he has," Richt said.