Texas adds two more commitments for 2014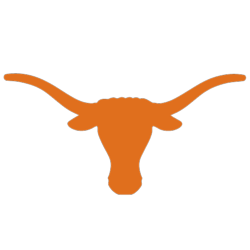 Texas started taking commitments for the class of 2014 and the floodgates have aparently opened. After grabbing their first pledge on Thursday, the Longhorns added two more rising juniors into the fold once San Antonio (Texas) defensive end Derick Roberson and Houston (Texas) running back Donald Catalon made their commitments public.
"I got home and my dad gave me the phone and said coach Akina from the University of Texas wants to talk to you," Roberson told Orangebloods.com late Thursday night. "He asked me and I committed."
The 6-foot-3, 215-pounder had 105 tackles and nine sacks last season as a sophomore. He's joined in the Texas class by Catalon, whose cousin is a running back at TCU.
"I called and committed," Cataon told Hookem.com. "I have to send my copy of my transcript in on Monday, but that's it. It will be an 'official' commitment then."
The pair gives Texas three class of 2014 commitments, making this year among the earliest the program has gone after commitments from underclassmen in recent memory.