Florida State picks up defensive end Davin Bellamy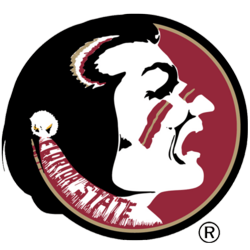 Florida State continues to be one of the top teams in the ACC on the recruiting trail and added a nice pick up on Saturday after Chamblee (Ga.) defensive end Davin Bellamy made the call at his high school to join the Seminoles' class.
"I was really leaning hard towards Vanderbilt and I thought I was going there just a week or two ago, but after thinking about things, talking with my family, and hearing what Coach Dameyune Craig had to say, I knew Florida State was the place for me," Bellamy told Scout.
The two programs were pretty much the only ones in the running late in the process for the 6-foot-5, 225-pound end. Playing time was a factor for Bellamy but after bringing in a talented class along the line last year, Florida State coaches ended up selling him on competition being the best thing for his development.
"At Vanderbilt, they were telling me I could play early and I liked that," he said. "I was a little scared about going into FSU with the talent they have and the talent they are getting, but I got over that."
With Bellamy in the fold, Florida State is now up to 17 commitments for the class of 2013.