Updated Oct. 26
What, oh what do we make of the Big 12? It's like trying to comprehend a 400-level physics exam on a Monday morning after a weekend of keg stands and beer pong. Might as well be hieroglyphics.
Texas continues to mystify, losing at home to Iowa State (Iowa State?!) a week after beating Nebraska in Lincoln. But what's clear about it is that it's not good for the league; just take a look at the rest of the Cyclones' schedule so far. Yeah, can't spin this as an acceptable loss -- as if there is such a thing at Texas. By the way, the loss was also a hit for UCLA and the Pac-10 a little bit as the Bruins beating the 'Horns was arguably the best non-conference win the league scored.
Big blow.
But then Missouri pulls off maybe the biggest win in school history, and totally redeems the conference! Or did it?
It's certainly fair to ask: how good is Oklahoma? The Sooners struggled with Air Force, Cincinnati and Utah State, but also humiliated Florida State. So really it's a mixed bag. Either way, we know OU is good and was a national title contender. That's all that matters, we can only go off what teams have achieved to this point. They won, plain and simple. So for those keeping score at home, yes, it's big win.
Now then, that brings us back to the conference as a whole. It basically swapped a good loss for a bad one while gaining a power at the expense of losing a traditional one. Too, Oklahoma State was taken down a notch by Nebraska.
If you still have that scorecard handy, that's two in the negative column. So your conclusion? Not the best weekend for the Big 12. Missouri, absolutely, but not the league as a whole. And sorry, not quite ready to buy Baylor, the newest entrant to the top Top 25.
So here are the rankings this week. Maybe you will understand better why we weren't a mainstay on the Dean's List.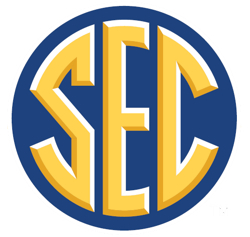 1. SEC (Last week: 1): We're sticking to our guns here. I know there are a lot of people that don't necessarily believe the SEC has earned this top spot this season, that it's more a given, but I'm giving it the benefit of the doubt. The teams in the league just pass the eye test, especially in the West. We have one last round of non-conference games to come and the bowl season, so we'll know better by the end, obviously, but for now I don't see a better league.

2. Pac-10 (LW: 3): This is a dangerous league, full of a few Dr. Jekylls and more Mr. Hydes. The Jekylls (Oregon, Stanford, Wazzu) are teams that everybody has a pretty good grasp of and have shown consistency. The rest? What an up-and-down motley crew. That's the scary part. Any of the other teams are capable of blowing somebody out or being blown out every week. As mentioned, Texas losing wasn't good for UCLA and the league as that appeared to be the best non-conference win.

3. Big 12 (LW: 2): Discussed above, I just wanted to reiterate how surprising it is to see Texas has fallen this far from last year. I understand the quarterback change and losing other very key components, but Iowa State and UCLA at home? The drop shouldn't be that deep. As for Baylor, it lost big to TCU and also fell to Texas Tech. The best win is K-State, so the Bears still have more to show me. Kudos to the North for finally regaining some balance with the South.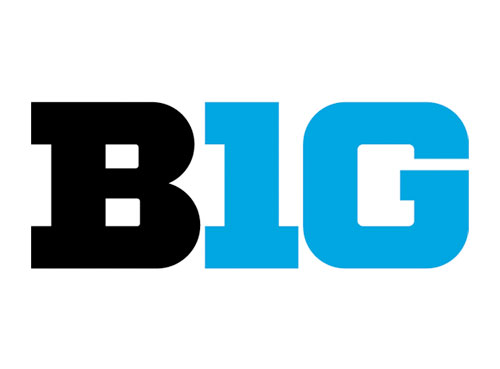 4. Big Ten (LW: 4): That's a very nice trio (Wisconsin, MSU and OSU) with a very solid fourth (Iowa). It just gets a little too skimpy at the bottom for me with Indiana, Purdue (look at the schedule), Minnesota and Penn State (yes, the Lions are really down in the bottom bunch this year). Maybe the lack of truly marquee non-conference games hurt a little; there was no chance for a statement win outside of Ohio State-Miami, which has lost luster. Conference cousin Notre Dame is hardly elite right now.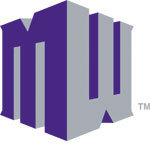 5. Mountain West (LW: 7): Terrific one-two punch. The MWC has two teams in the BCS standings before every conference except the SEC. And as mentioned before, Air Force and San Diego State have proven to be quality depth. How good does that Aztec loss at Mizzou earlier this season look now? And while we've been hard on BYU this season -- for good reason -- the Cougars are a young team that can still play a little. But the bottom four here leave a lot to be desired.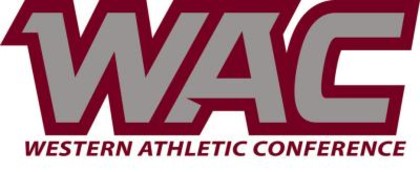 6. WAC (LW: 7): It is better top to bottom than the Mountain West. I will stick by that statement for now. But it isn't as strong overall, the upper teams in the MWC are that much better as a group to make up for the sagging bottom half. On a side note: Boise State gets a lot of flak for its schedule, most of which is in WAC play. That's fine. But at some point don't you have to give the Broncos more credit for doing what a true No. 2 team should be, i.e. destroying every team they play?

7. ACC (LW: 7): Another statement I'm standing by: Virginia Tech is still a very good team. Everybody dismissed the Hokies after the JMU loss, but they are still borderline elite in my opinion, and they are starting to round into form. I wouldn't be surprised if they don't lose another game, but that would look bad for the ACC, the champ losing to a FCS school. But look at the list of teams at the bottom here (Duke, Virginia, Wake Forest, Boston College -- and is anybody really buying 5-2 Maryland?)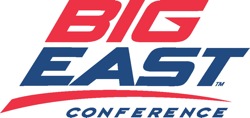 8. Big East (LW: 8): It's back out of the Top 25 with West Virginia's loss to Syracuse, who was crushed the week before by Pitt. The league appears to be cannibalizing itself, which for many leagues that's a show of strength, but here, with the resumes out of league they compiled, it's an indictment: the league's teams aren't very good. The only good thing going for it, I suppose, is that there doesn't seem to be much drop off from one team to the next. They are all about equally mediocre.

9. C-USA (LW: 9): Props to ECU first-year coach Ruffin McNeill for getting the Pirates right back to where they have been: winning often. He had a ton of new players to break in on defense and new offense to install, and they have done it rather seamlessly. The three-way race in the East looks good with ECU, UCF and Southern Miss all jockeying. It would be best for the winner of the division to enter the championship game with an unbeaten conference record, at which point it could get some poll love -- always good.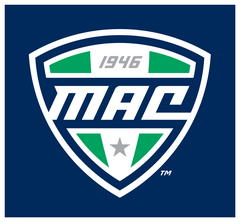 10. MAC (LW: 10): The MAC is actually segmenting itself this season, it would seem, with a few teams rising to the top and the others sinking. Doesn't seem to be much in the way of a middle class here. Same as we said for C-USA, there are still two unbeatens in the West Division and it would be ideal for one to remain that way. The best individual records possible is what to strive for for the smaller leagues, and hopefully that can shine a brighter light on the rest of the league.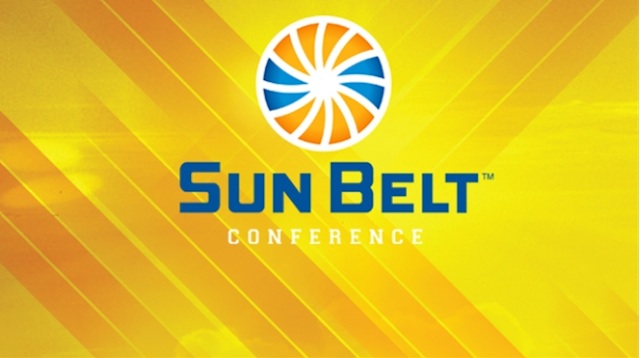 11. Sun Belt (LW: 11): The first firing of the season comes at North Texas, where Todd Dodge gets the boot. It's tough sledding for any of the coaches here, and what's more is that it hasn't been a league where coaches have shown an ability to jump up. It's sort of a pit of despair. The fight the rest of the season for the Sun Belt will be to qualify as many teams as possible for bowl games. It's an annual fight to get two.