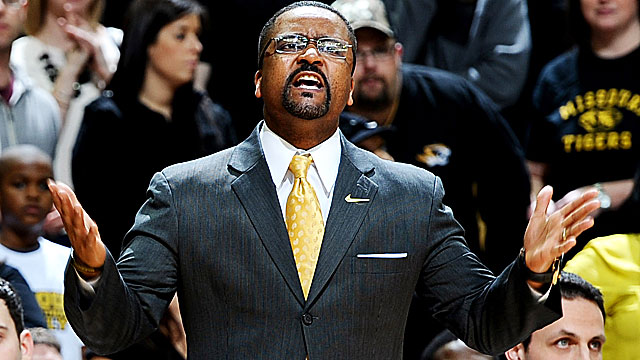 Frank Haith's petition seeking to determine if his bank account was illegally accessed was denied on Thursday.
CBSSports.com reported Monday that Haith, the former Miami men's basketball coach, and his wife suspected that microfiche copies of checks, accessible only to Bank of America officials, had been accessed without their permission during the ongoing Miami investigation. Initial copies of three checks totaling $9,600 had been voluntarily given to the NCAA as part of its investigation in the Nevin Shapiro case.
In a 13-page decision, United States district judge Robin S. Rosenbaum said Haith's action "fails to satisfy the requirements of a Rule 27 [petition]." Such a petition seeks to preserve evidence and testimony that might be destroyed prior to a lawsuit.
Haith's South Florida-based attorney, Michael Buckner, said a lawsuit remains an option.
"The thing people need to understand is the court's denial of the petition in no way was a judgmental opinion on the merits of Coach Haith's legal claims," Buckner told CBSSports.com. "In fact, the court indicated in its order that Coach Haith's involvement in the ongoing NCAA enforcement case does not preclude him from filing a lawsuit against the bank and requesting the information through the normal litigation process."
There was no response from the NCAA when the petition was filed. Haith, now the coach at Missouri, sought to depose bank officials asking how those microfiche copies had been accessed. An NCAA investigator, according to the petition filed Monday, told Haith that a "source" had informed the enforcement staff that a microfiche copy of the checks was available. The NCAA refused to disclose the identity of source.
In the ruling Rosenbaum, cited a portion of Pam Haith's affidavit that stated a Bank of America employee told her that if the account was tampered with, the FBI would be contacted.
"Petitioners imply that Bank of America will destroy or otherwise attempt to cover up any wrongdoing on its part," Rosenbaum wrote, "But this suggestion mischaracterizes the Affidavit.
Haith has been charged by the NCAA with failure to promote an atmosphere of compliance within the Miami program for parts of 2010 and '11. In its notice of allegations against the coach, the NCAA says that Haith failed to alert officials when Shapiro threatened to reveal that Haith allegedly provided money to recruit a prospect. That prospect is believed to be former player DeQuan Jones.
There is no monetary amount stated in the NCAA allegations against Haith. However, media accounts put the amount at $6,000-$10,000. The checks in question total $9,600.
Haith's "failure to promote" charge is less serious than an "unethical conduct" charge that could have impacted his current and future employment.
The lesser charge in general makes it more unlikely Missouri would fire Haith. With an unethical conduct charge -- if it stuck in the final NCAA report -- Missouri could theoretically fire Haith with cause.
Haith is one of several former Miami coaches who have made a motion to dismiss their cases with the NCAA. The entire Shapiro case is expected to be heard by the NCAA infractions committee the weekend of June 14 in Indianapolis.