Good news for Rebels: Denzel Nkemdiche to play against Bama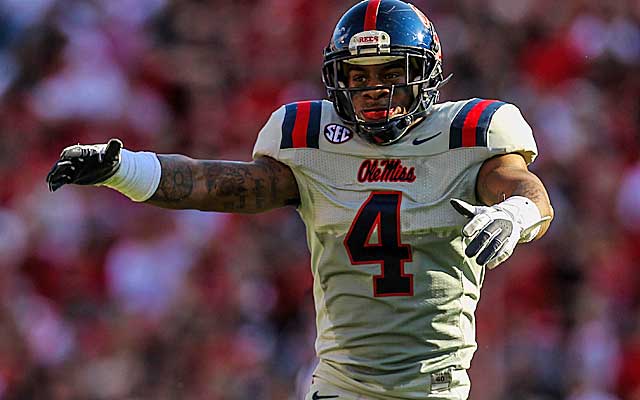 Ole Miss got some great news as the undefeated Rebels ready for their trip to No. 1 Alabama. Starting linebacker Denzel Nkemdiche, the Rebels' top tackler in 2012, will play against the Tide, coach Hugh Freeze told CBSSports.com Friday morning. Nkemdiche, though, will not start the game, Freeze added.
Nkemdiche's return is huge for the young Ole Miss team. "He's the engine, the emotional catalyst of the defense," Freeze has said of Nkemdiche, the older brother of the former No. 1 recruit Robert Nkemdiche, a standout freshman on the Rebels' D-line.
The 5-11, 207-pound Nkemdiche had to undergo surgery two days after the Rebels season-opening win at Vandy for a torn meniscus. At the time, the Rebels didn't expect to have the speedy linebacker back in action till mid-October when Ole Miss has back-to-back games against LSU and Texas A&M.
Last season, the elder Nkemdiche had a big game against the Tide with season-high 11 tackles (five solo), 3.0 TFLs, a sack and two forced fumbles.