Oklahoma officially files Dorial Green-Beckham's waiver to NCAA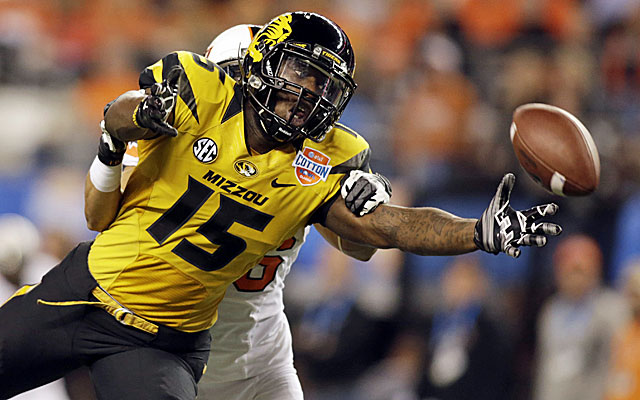 More college football: Dennis Dodd | Jeremy Fowler | Jon Solomon | Latest news
The well-publicized status of Oklahoma wide receiver Dorial Green-Beckham is in the hands of the NCAA.
Oklahoma has officially filed Green-Beckham's eligibility waiver, according to a source. The Sooners are making a case under the "run-off" waiver, that he lost his spot on Mizzou's roster out of his control.
A series of bad decisions culminated in Green-Beckham's dismissal from the Tigers, so the NCAA must decide if the essense of the rule applies here.
The Oklahoman reported Aug. 1 that the Sooners were confident about Green-Beckham's chances but hadn't yet filed the waiver while building a case. The Sooners expected to get cooperation from Mizzou, which is necessary for run-off cases.
A player that transfers from one FBS school to another must sit out a year unless a waiver is granted.
If on the field, Green-Beckham is considered a first-round NFL talent.