College Football Playoff identifies 'point persons' for each conference
The College Football Playoff selection committee has finalized what it calls "point persons" to gather material about teams in each conference and independent schools.
In an attempt to make sure no facts go overlooked, the 13-member selection committee assigned two people to fully review each conference and the independents. The point persons for each league:
• American: Mike Gould, Pat Haden
• ACC: Tom Jernstedt, Archie Manning
• Big Ten: Pat Haden, Condoleezza Rice
• Big 12: Barry Alvarez, Mike Tranghese
• Conference USA: Tom Osborne, Condoleezza Rice
• Mid-American: Barry Alvarez, Tyrone Willingham
• Mountain West: Oliver Luck, Archie Manning
• Pac-12: Mike Gould, Tom Osborne
• SEC: Oliver Luck, Steve Wieberg
• Sun Belt: Dan Radakovich, Tyrone Willingham
• Independents: Dan Radakovich, Steve Wieberg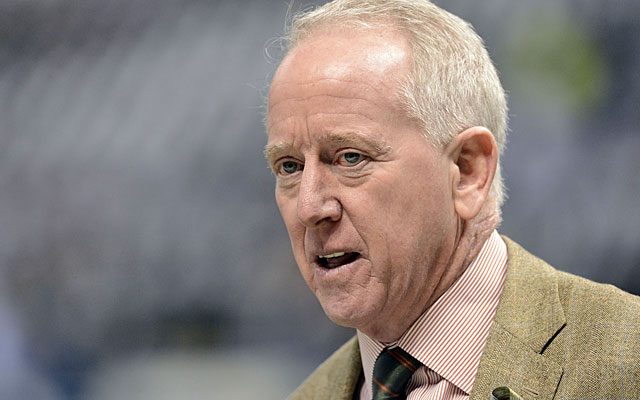 Committee chairman Jeff Long is the only selection committee member who is not a point person. Jernstedt and Tranghese are each a contact for one conference, and every other member is a contact for two.
Bill Hancock, executive director of the playoff, said conferences will designate someone -- most likely their commissioner -- to funnel information to their selection-committee contacts. Schools can also choose to provide information to the selection-committee contacts.
The point-person process is similar to what the NCAA basketball tournament selection committee uses. Examples of information that football playoff committee point persons may collect include injury updates, Hancock said.
Other types of information "could be things like this team maybe has played better in the last two games because the left tackle is developing," Hancock said. "Or things like, 'Hey, remember this team won all of its nonconference games by relying on the run and now they've become more diversified.'"
Hancock said committee members will already have all of the basic information about teams. "But this is a second layer to make sure that no detail escapes them," he said. "It's comforting for the conferences to know that they can provide their information directly to two people who are charged with the responsibility of knowing everything about their conference."
In a statement outlining the procedures, the College Football Playoff said the point persons will not be advocates for any teams.
"They will not speak on behalf of any conference or institution during the committee's deliberations or represent any conference's or independent institution's interests during those deliberations," the statement said. "Their function is to gather information and ensure that it is available to the committee. Their role as a liaison to a particular conference or independent institution is purely for the purpose of objective fact-gathering."
The point persons will accept "objective factual information" from a conference or independent school and may actively seek that information, the College Football Playoff statement said.
"They may take subjective viewpoints provided by a conference comparing the performance of one conference institution to another," the statement said. "They will ensure that all information provided by a conference is presented to the committee for its consideration."
Radakovich, Clemson's athletic director, said the committee attempted to avoid the five sitting athletic directors serving as a point person for any of the five major conferences. Haden (Southern California AD) will be a contact for the Big Ten, Alvarez (Wisconsin) will be a contact for the Big 12, and Luck (West Virginia) will be a contact for the SEC.
"We all have the responsibility to look at games and come back," Radakovich said. "These committees are really so nothing slips through the gap on an informational basis. There's so much information out there."
Selection committee members will have information about games and teams downloaded onto an iPad to review each week. They won't be traveling to see games "because it would have been a big circus," Radakovich said. "[The public] would say, 'Why are you not at that game?'"
At last Saturday"s Clemson-Georgia opener, Radakovich described himself as "the Clemson AD" for the game. He did some scoreboard watching but acknowledged it's early in the season. If this were October, Radakovich said, he would be doing "a whole lot more work" preparing for the committee's first poll in late October.
Even so, he finds himself watching college football differently now as a committee member.
"Like I probably wouldn't have watched Arizona [in a blowout win over UNLV on Aug. 29]," Radakovich said. "But I watched them for a while."
>> Who will be in the playoff? Jerry Palm's projections