Week 1 playoff picture projections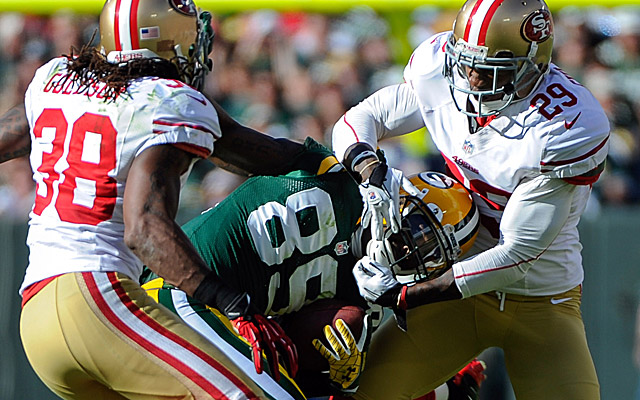 The Packers had a disappointing Week 1, but they're a good bet over the long haul.
(US Presswire)
Editor's note: After each week of the NFL regular season, Pete Prisco will update his predictions for which teams will make the playoffs, ranked in order by seed.
Playoff picture projections: Week 1

AFC

1. New England Patriots (East champion)
2. Denver Broncos (West champion)
3. Houston Texans (South champion)
4. Baltimore Ravens (North champion)
5. Pittsburgh Steelers (wild card No. 1)
6. San Diego Chargers (wild card No. 2)

NFC

1. Green Bay Packers (North champion)
2. Atlanta Falcons (South champion)
3. San Francisco 49ers (West champion)
4. Dallas Cowboys (East champion)
5. New York Giants (wild card No. 1)
6. Chicago Bears (wild card No. 2)

This is our first installment of my playoff projections, and I can hear the complaining already.

What the heck are the Packers doing in the top spot? Did I see them lose at home to the 49ers?

Yes, I did. But I think the Packers are still the team to beat in the NFC. The 49ers beat them in part because Green Bay's defense is still a work in progress. On Sunday, the 49ers were better.

I just don't think they are for the long haul.

In the AFC, the Patriots remain the team to beat. Two things from their victory over the Titans Sunday might make that even more of a solid projection. They ran it with Stevan Ridley and they got some pressure on the quarterback.

Packers and Patriots are at the top.

Sorry, 49ers fans.