Week 2 playoff picture projections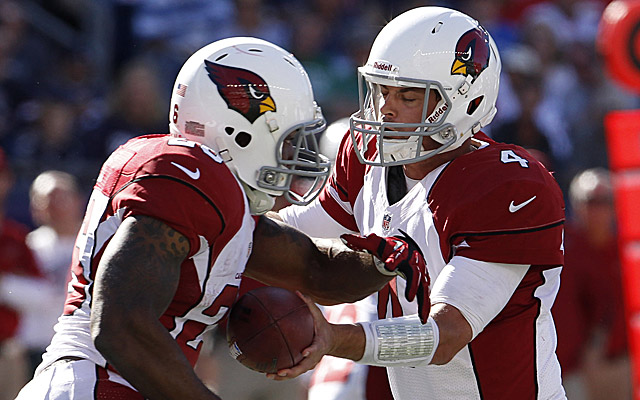 Laugh all you want, but the Cardinals might have a real shot at a playoff berth.
(US Presswire)
Editor's note: After each week of the NFL regular season, Pete Prisco will update his predictions for which teams will make the playoffs, ranked in order by seed.

Playoff picture projections: Week 2

AFC

1. Houston Texans (South champion)
2. New England Patriots (East champion)
3. San Diego Chargers (West champion)
4. Baltimore Ravens (North champion)
5. Denver Broncos (wild card No. 1)
6. Pittsburgh Steelers (wild card No. 2)

NFC

1. San Francisco (West champion)
2. Atlanta (South champion)
3. Green Bay (North champion)
4. New York Giants (East champion)
5. Philadelphia Eagles (wild card No. 1)
6. Arizona Cardinals (wild card No. 2)


Wait a second? The Arizona Cardinals in the playoffs?

Yes, for now. They are 2-0 and have a tissue-paper soft schedule the next five weeks. If they can get by the Eagles this week, they have a real chance to start 5-1 or even 6-0.

It's the defense that makes them a playoff contender. If they can ever get the offense cranked up, who knows? Cardinals in the playoffs? Wow.