Week 3 playoff picture projections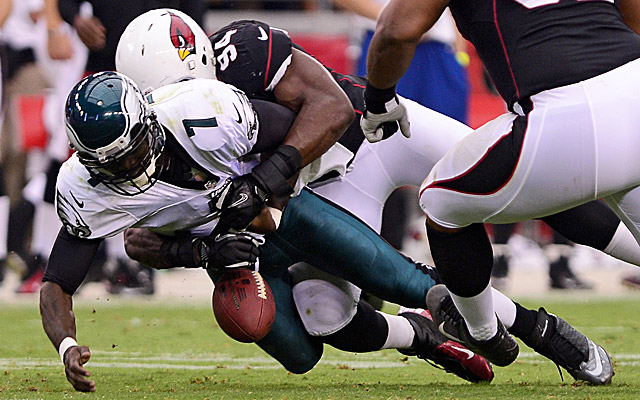 If Michael Vick can't find his rhythm, the Eagles might be on the outside looking in.
(US Presswire)
Editor's note: After each week of the NFL regular season, Pete Prisco will update his predictions for which teams will make the playoffs, ranked in order by seed.

Playoff picture projections: Week 3

AFC

1. Houston Texans (South champion)
2. Baltimore Ravens (North champion)
3. New England Patriots (East champion)
4. Denver Broncos (West champion)
5. Cincinnati Bengals (wild card No. 1)
6. Pittsburgh Steelers (wild card No. 2)

NFC

1. Atlanta Falcons (South champion)
2. New York Giants (East champion)
3. Green Bay Packers (North champion)
4. Arizona Cardinals (West champion)
5. San Francisco 49ers (wild card No. 1)
6. Chicago Bears (wild card No. 2)


It's funny how one game can knock you clear out of the picture. That's you, Philadelphia.

Even at 2-0, they had nine turnovers and somehow found a way to win. But now at 2-1, after a horrible loss at Arizona, they don't deserve to be in the playoff picture anymore.

Mike Vick isn't playing like Mike Vick, and there is talk he could be benched. So out they go.

Of course, if they beat the Giants Sunday night, they will be back in next week.