For the Baltimore Ravens, the Super Bowl XLVII storyline will be about the old guys on the roster: Ray Lewis, Ed Reed, Terrell Suggs, Anquan Boldin and a few others.
And then more Ray Lewis.
But were it not for a handful of younger players stepping up in the postseason to play some of their best football, the Ravens wouldn't even be in the game.
Ravens general manager Ozzie Newsome and his right-hand man, Eric DeCosta, are two of the best in the business. They know how to mine the colleges for talent as well as any front office in the league.
Injuries happen -- no big deal.
Players leave -- no big deal.
They have replacements ready to go, even if their names might not be as well-known as some of the veterans they are outplaying.
Here's a look at four of those younger players who have made major contributions in the playoffs, with some All-22 pictures to show how important each can be against the 49ers.
TE Dennis Pitta
Now in his third season, the 27-year-old Pitta has emerged as one of Joe Flacco's favorite targets over the past six weeks. Pitta has five touchdowns in the past seven games and has shown that he can get deep or even come out of the backfield to make plays.
In the playoffs, Pitta has 10 catches for 137 yards and two touchdowns, including one in the AFC Championship Game vs. the Patriots.
Here's a look at that play. Pitta was lined up in the slot to the right of Flacco. Safety Steve Gregory had him in man coverage. With all the room to operate that was a tough task for Gregory. Pitta ran a hard inside move that got Gregory to bite, then snapped it quick to the outside to get wide open. Flacco hit him with an easy throw for the score.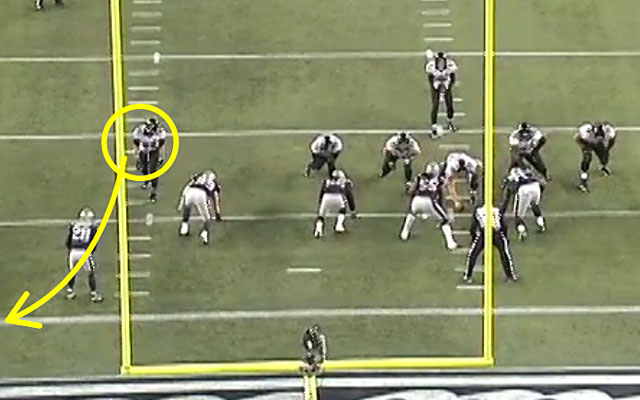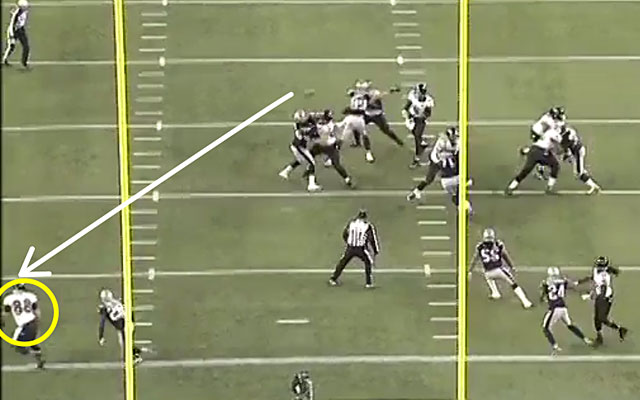 Earlier in the game, Pitta had a 22-yard catch on a play where he came out of the backfield. You can see that play below.
Pitta (blue circle) was lined up in the backfield next to Flacco. Boldin (yellow circle) ran a crossing route to help clear the area. Torrey Smith (red circle) ran an inside route to help clear the area for Pitta. He actually got a pick on Gregory. Pitta ran a wheel route and was wide open for the big play.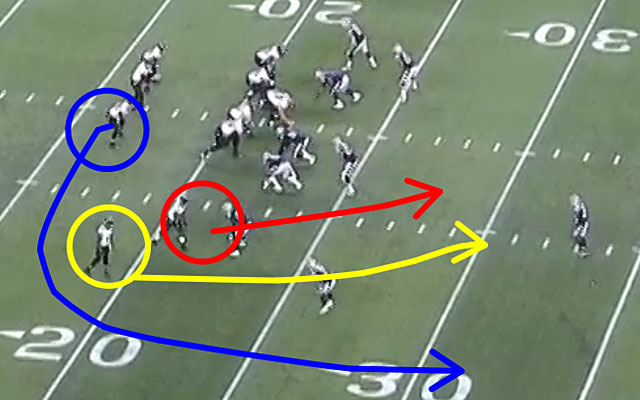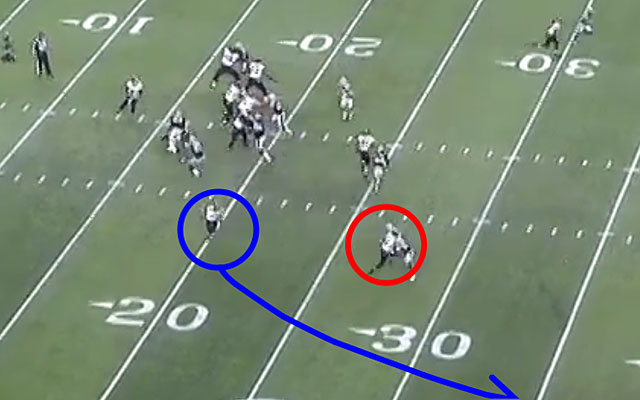 That's the type of versatility Pitta gives Flacco. He is a tough matchup for a linebacker because he can run, but he has good size to go against safeties. He has to be big against that 49ers defense -- and I think he will be.
Last week, I detailed how much Ellerbe has improved as an inside linebacker. It is happening at the right time for him because he can become an unrestricted free agent after the season.
Playing next to Lewis, Ellerbe has been the Ravens' best inside linebacker. You would never know it by the media slobber all over Lewis and his game since he returned.
Ellerbe plays with a violent style, but Lewis has helped make him a smarter linebacker. He reads and reacts much better than he did early in his career.
Here's a look at a play he made against the Colts in the Ravens' wild-card victory. Ellerbe (yellow circle) was lined up on the left side of the defense next to Lewis. The play was a run to his right at Lewis by Vick Ballard. But as you can see, Lewis was blocked. But Ellerbe read the play, knifed through the traffic and dropped Ballard for a 1-yard loss. Ellerbe has that type of explosive ability, almost like Lewis had early in his career.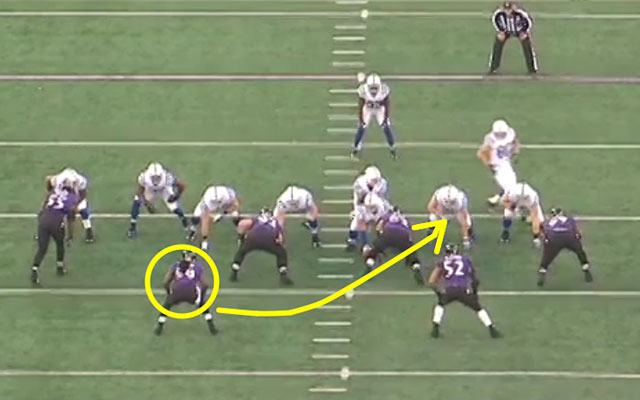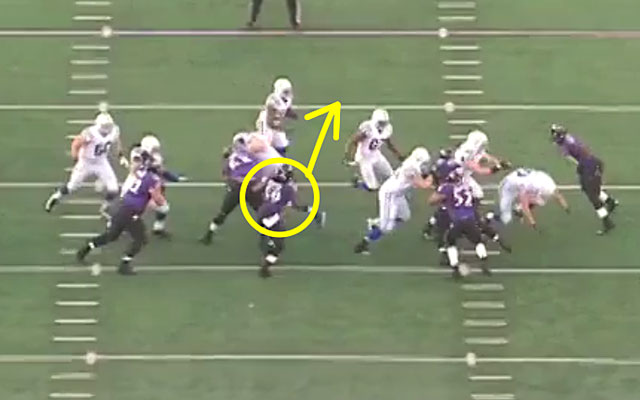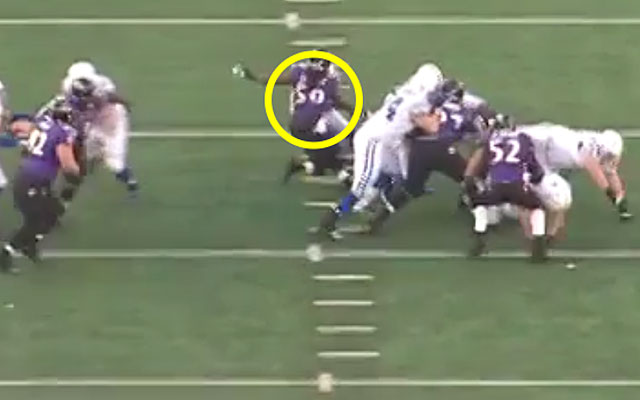 Ellerbe has admittedly matured and does a lot more studying of the opponent now than he did in his first couple of seasons. Playing next to Lewis helps in terms of identifying formations and tendencies. But it's Ellerbe who is the most dynamic of the two now.
Cary Williams is another young player who should be cashing in big time as a free agent after a good regular season and nice postseason. Cut by the Titans, he has found a home with the Ravens.
Williams has started the entire season and has been the best cover player on the roster. When Lardarius Webb was lost for the season, Williams took over the challenge of being a top cover player. He finished with four interceptions in the regular season and has two in the playoffs.
Williams was picked on big time in the playoffs last year, especially by Tom Brady, but he bounced back to do a nice job last week against the Patriots, including a late interception.
Here's a look at the play. The Patriots were in hurry-up mode, but Williams (yellow circle) was locked in man coverage with Brandon Lloyd, who ran a go route. Williams turned and ran with him and made a nice play on the ball to get the pick and lock up the game for the Ravens.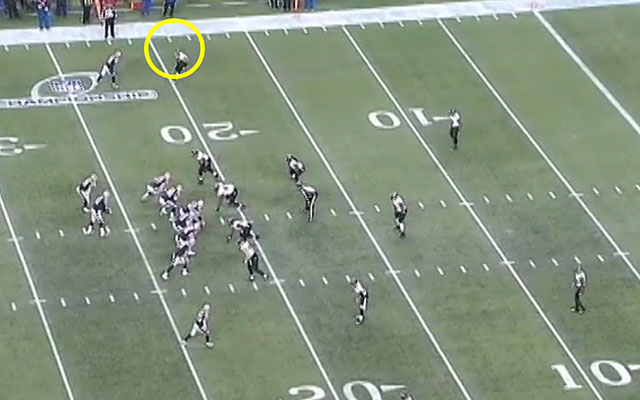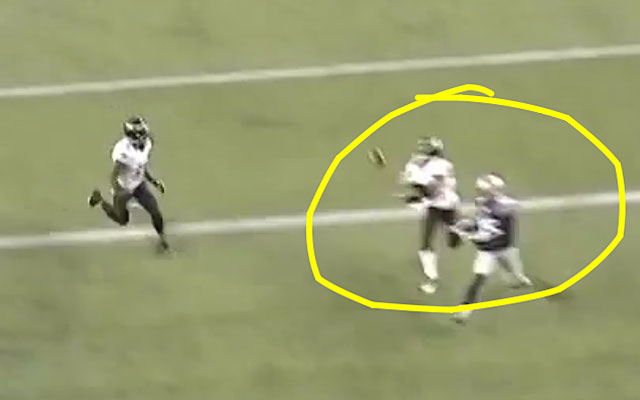 DE-DT Arthur Jones
The brother of MMA champion Jon Jones and Chandler Jones of the Patriots, this Jones is starting to make a name for himself in his third season. He is a rotation player on the defensive line, but he has emerged as a good, young backup and spot starter.
At 6-feet-3, 315 pounds, he can line up at end in the 3-4 or he can move inside on passing downs. He has shown the ability to play with quickness and power. He had two sacks against San Diego earlier this year when he started for Pernell McPhee, and he has continued to improve in that area, finishing with 4½. He has impressed with his power in the run game, too.
Here's a look at a big play by Jones last week against the Patriots on the goal line. He is in the red circle, lined up just outside right tackle Sebastian Vollmer. At the snap, Jones knifed past Vollmer to drop Stevan Ridley for a 1-yard loss. Jones' ability to get penetration in the run game has really helped the Ravens' defense make improvements over the second half of the season.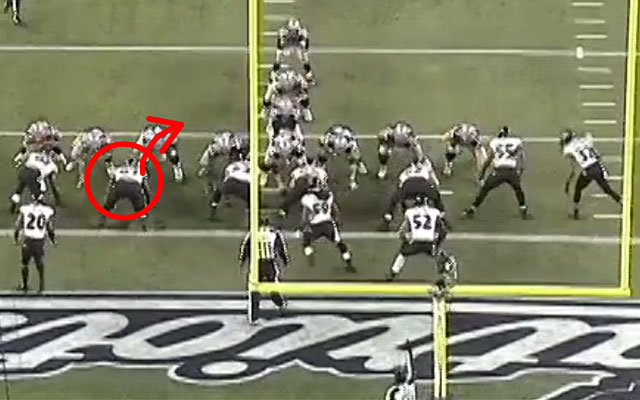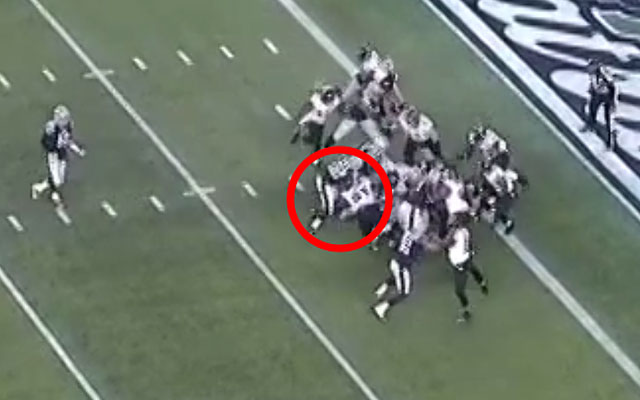 So as you watch Super Bowl XLVII, keep an eye on these young players. They just might have more an impact than some of the bigger names you already know.