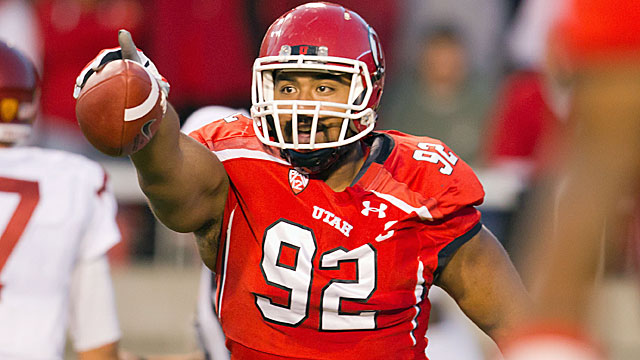 Every time a ball is snapped to start a play there is a critical element of explosiveness that takes place. When two players collide in an attempt to physically dominate each other, the athlete with the edge in explosiveness has the best chance to win the confrontation. It could be a blocker vs. a tackler, a tackler vs. a ball carrier, or many other examples of winning at the point of contact.
Explosiveness is defined in the dictionary as a violent release of energy, a sudden outburst. Football is a series of explosions. How do you measure it in athletes trying to play NFL football?
The Combine and pro day results tell us very little as compared to watching players on game tape but there are indicators about potential explosiveness in the athletes. No one test can indicate success in NFL football, but for years I have combined the results of three measurements taken to get a better picture of an athlete's potential explosiveness.
Keep in mind there are no 'locks' to confirm an athlete's level of explosiveness or consequently a prediction of success, but I do know a combined score on the three test results I looked at have been good for many years.
Take the vertical jump, standing broad jump and the bench press test results and add them together. If the combined score is over 70 there is a reason to consider the candidate at some point in the draft process for his explosiveness. Of course football intelligence, skills related to the position, health, and off the field behavior all factor in to a full player profile.
But if you want explosive athletes to work with try looking at my explosion equation.
I went through every combine and pro day result to date in search of the most explosive athletes in this draft, finding 40 candidates for the 2012 draft that hit the 70 mark or higher. Some of the players did not complete the three measurements so they were eliminated from the results. Instead of listing all 40 draft eligible players here's a look at the top 20. A high score in this area doesn't make you a first-round pick, but for me, it was a tie-breaker in the round a player was graded.