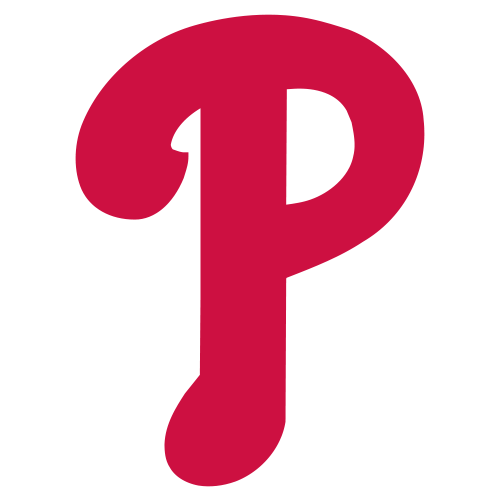 Kevin Slowey
RP / Philadelphia Phillies / EXP: YRS / MINORS
Height:
Weight: lb
Age:
College: None
Bats/Throws -/-
Own

0%

Start

0%

RP Rank

NR
by Igor Mello | CBSSports.com

Phillies cut ties with Kevin Slowey on Tuesday

The Phillies released Kevin Slowey on Tuesday, per the team's official website. Slowey posted a 6.94 ERA and a 1.46 WHIP over 11 2/3 innings of work this spring. Last season, he registered a 5.30 ERA with the Marlins.

by Brandon Wise | Staff Writer

Pirates' Sean Rodriguez 'challenges' Phillies' Kevin Slowey to fight

The Pirates torched Phillies pitcher Kevin Slowey Monday for six runs Monday, but one player was still frustrated with how Slowey acted on the mound. Left fielder Sean Rodriguez stepped into the batter's box in the fifth inning and believed Slowey quick pitched him, leading to a strikeout, reports MLB.com. Rodriguez was visibly displeased with the move and yelled at Slowey as he walked off the field, who was staring right back at him. Rodriguez continued to jaw at Slowey in the fifth, leading to both benches clearing. "It surprises me to be that upset, and challenging somebody to a physical altercation hardly seems like the best way to resolve your frustrations," Slowey said. "I was kind of taken by surprise at his animosity after his at-bat. I know the kind of guy that he purports to be. That surprised me that that would be his choice of words and reaction. I guess I understand the frustration of a singular failure. It's a game of failures. But to react that way to me was very surprising." Manager Clint Hurdle remained neutral on the topic after the game. "The umpires don't have to give you time. I'm not here to be judge or jury. We'll talk about it internally, about how we can do better job of not letting it happen again, or what we'll do if it does happen again."

by R.J. White | CBSSports.com

Phillies' Slowey struggles Monday, O'Sullivan favorite to start

Phillies pitcher Kevin Slowey allowed six runs (five earned) on six hits in two innings while striking out two and giving up two home runs in Monday's 18-4 loss to the Pirates. Slowey remains a candidate for the No. 5 spot in the rotation, but Sean O'Sullivan, who was reassigned to minor-league camp earlier this month, is scheduled to start Tuesday and is the favorite to take the mound the first time the Phillies need a fifth starter, MLB.com reports. The Phillies are also looking outside the organization for rotation help, but "it's likely to be an internal candidate," general manager Ruben Amaro Jr. said. If the Phillies do add someone, it'll likely be via a minor trade or through waivers.

by Dave Peters | CBSSports.com

Phillies P Kevin Slowey needs to utilize more pitches

Phillies pitcher Kevin Slowey is battling to earn a spot in the team's five-man pitching rotation this season. Manager Ryne Sandberg wants to see Slowey mix up his pitches when he is out on the mound, per MLB.com. "He's working on his breaking stuff," Sandberg said about Slowey. "He's featuring a lot of fastballs right now. And for him to be a multiple-innings guy, to be a long type of a guy or even to step into the rotation, he needs to mix his pitches, his breaking pitches, work on his breaking pitches. He's thrown a lot of fastballs in his outings." In his latest outing, Slowey allowed three hits and three runs, two of which were earned, in one inning pitched. In six Grapefruit League appearances he has an ERA of 3.72, giving up nine hits, five runs, two walks and one homerun with seven strikeouts in 9 2/3 innings thrown.

by Elliott Smith | Staff Writer

Phillies P Kevin Slowey likely headed to bullpen

Phillies pitcher Kevin Slowey , who was in the hunt for the team's No. 5 starter role, likely will start the campaign in the bullpen, per The News Journal. Slowey pitched one inning Sunday, but manager Ryne Sandberg envisions Slowey in a variety of roles in the pen. "Right now he's kind of a swing guy for us," Sandberg said. Slowey was 1-1, with a 5.30 ERA last season.

by Michael Hurcomb | Fantasy Writer

Phillies' Slowey yields four singles in relief outing Thursday

Phillies pitcher Kevin Slowey, who is vying for a spot in the rotation, took the hill in relief Thursday against the Tigers. Slowey entered the game in the seventh inning with two outs to relieve Hector Neris. Slowey was greeted by an RBI single from Ben Verlander. Miguel Gonzalez followed with another single, but the inning ended as Jefry Marte was thrown out at home plate. Slowey allowed two more singles in the eighth inning before being lifted with two outs. He was charged with four hits and no runs in one inning, while striking out one. Slowey pitched in the same game as Jerome Williams and David Buchanan, who are also looking to make the rotation. The chances of making the rotation have increased as Cliff Lee could be faced with a season-ending elbow injury. "I tell you what," Slowey said about Lee, per MLB.com. "That would be a real shame in a lot of ways if he can't pitch. But who knows? Wait and see what tomorrow brings. ... I'm ready from any pitch, whatever they need, whenever they need it. I want that to be the case over the course of the whole season."

by Shawn Krest | CBSSports.com

Kevin Slowey gives Phillies three perfect innings

Kevin Slowey threw three perfect innings for the Phillies, Sunday, in his second spring start. Slowey struck out two of the nine batters he faced and made a statement for earning the fifth spot in the starting rotation. "I think at this point in my career, I know what makes me good. And if I can execute that, things usually turn out well. If I can't, usually they don't turn out so well. The last couple games I've been able to get ahead with fastballs in the zone and let our defense do the work," he said.

by Brandon Wise | Staff Writer

Phillies pitcher Kevin Slowey strikes out two in spring training debut

Phillies starting pitcher Kevin Slowey posted a fairly routine start in Wednesday's win over the Yankees. Slowey pitched two innings, recording two strikeouts and allowing one hit. Slowey is hoping to earn a spot in the Phillies starting rotation after spring training, according to MLB.com. "In terms of breaking with the club, it's out of my hands," said Slowey. "As long as I've been playing, every year you sort of realize that a little more. You go out there and you do what you can. For me, once I let go of the ball, that's it and I can prepare as best I can, and that's what I've done. The hope and the goal is to show them I can help the Phillies win and leave the decision up to them."

by Shawn Krest | CBSSports.com

Kevin Slowey willing to start or relieve to make Phillies' roster

In his first five years in the Major Leagues, RHP Kevin Slowey had 90 starts in 100 appearances with the Twins. However, in the last two seasons, both with the Marlins, Slowey had just 16 starts, with 21 relief appearances, including coming out of the bullpen in 15 of his 17 games last year. Now in camp with the Phillies as a non-roster player, Slowey is open to whatever role will help the team. "I feel like there's an opportunity here for me to show that I can contribute at the big league level, whether they want me to be a starter or a reliever," Slowey told Philly.com's Jake Kaplan. Slowey was 1-1, with a 5.30 ERA last season.

by Marty Gitlin | CBSSports.com

Phillies sign trio to minor league contracts

The Phillies have signed first baseman Chris McGuiness and pitchers Sean O'Sullivan and Kevin Slowey to minor league contracts. The Phillies released O'Sullivan after the season. McGuinness earned 34 at-bats with Texas in 2013, but did not play at the major league level last year. Slowey was released by Miami in June after a poor performance.