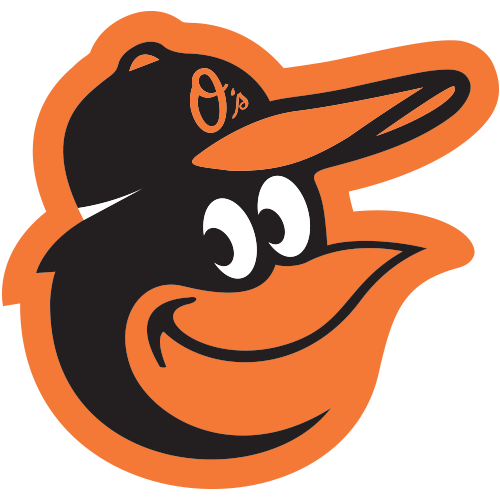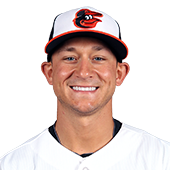 David Lough
#9 RF / Baltimore Orioles / EXP: 4YRS
Height: 5-10
Weight: 175 lb
Age: 29
College: Mercyhurst
Bats/Throws L/L
Own

0%

Start

0%

LF Rank

NR
by RotoWire Staff | Special to CBSSports.com

Orioles call up outfielder David Lough

Outfielder David Lough's contract was purchased from Triple-A Norfolk by the Orioles on Thursday. Lough struggled during his time with the Orioles this season, hitting just .202/.243/.318 in 129 at-bats and was sent down to Triple-A Norfolk near the end of August. His latest stint with Baltimore is likely just to provide some depth in the outfield, however he could get an occasional spot start as the season winds to a close.

by Marty Gitlin | CBSSports.com

Orioles send OF David Lough to Triple-A Charlotte

The Orioles have optioned outfielder David Lough to Triple-A Norfolk after he cleared waivers. He had been designated for assignment on Aug. 14. He could not refuse the placement because he had never previously been optioned. Lough, who could be back in the bigs when the rosters expand in September, batted just .202 in 129 at-bats before going down.

by Marty Gitlin | CBSSports.com

Orioles designate LF David Lough for assignment

The Orioles have designated left fielder David Lough for assignment after calling up catcher Steve Clevenger. The little-used Lough has been a mess at the plate with no hits in 16 at-bats since July 25. His .202 average has not been lower since April 24.

by Sean d'Oliveira | CBSSports.com

Orioles OF David Lough hits three-run shot in Tuesday's win

Orioles outfielder David Lough hit a three-run home run Tuesday to help propel the Orioles to a 6-4 win over the Red Sox. "[Manager Buck Showalter] put together this team. He know what he wants. He knows what kind of depth this team has," Lough said, per MLB.com. "We're all confident in this clubhouse that if someone goes down, unfortunately, anybody can step in and take his place and be able to produce for the team and help us win games." Lough hit his fourth home run of the season off Joe Kelly in the second inning. He finished the game 1 for 3 with three RBI and two runs scored. Prior to Tuesday's contest, Lough was hitting .217 with two home runs and seven RBI in his last nine games.

by Shawn Krest | CBSSports.com

Adam Jones not in Orioles lineup on Sunday

Orioles center fielder Adam Jones is not in the starting lineup for Sunday's game. Jones has started 60 games in center field this season. He hasn't played the position in the last five games, however, starting two of the five at designated hitter. Jones has been bothered by a sore shoulder, per the Baltimore Sun. "He's a little sore today, which now makes me wonder. ... It's not from the swings. It's from the activity, diving into the base," manager Buck Showalter said. "I thought that he would make a jump forward. So I want to take the benefit of a full day today and [Monday with the off-day] and see what we got Tuesday." Jimmy Paredes will be the DH for the first time in four games. David Lough gets the start in center for the fourth time in five games.

by Jason Butt | CBSSports.com

Orioles OF David Lough goes yard in blowout win vs. Phillies

Orioles outfielder David Lough hit his third home run of the season in Tuesday night's 19-3 blowout victory over the Phillies. Lough hit a three-run homer in the third inning. He finished the game 1 for 5 and now has a slash line of .231/.265/.369.

by Jason Lempert | Staff Writer

Orioles' David Lough shows rare power with home run on Saturday

Orioles outfielder David Lough helped put the icing on the cake in the 9-4 win over the Yankees on Saturday. With his team already up 7-4, Lough delivered a pinch-hit solo home run, his second of the season, in the seventh inning. This was Lough's first official at-bat since June 5, as playing time has been hard to come by recently.

by Marty Gitlin | CBSSports.com

Orioles LF David Lough finally getting chance to play

In sports, the misfortune of one often leads to good fortune for another. Such is the case for Orioles left fielder David Lough, who is suddenly receiving some action after the team designated Alejandro De Aza for assignment. Lough has received his first successive starts since last June. He went 2-for-3 with an RBI and stolen base Thursday night and is in the lineup Friday against Tampa Bay. It remains to be seen if his starting status becomes permanent. "Whatever I can do to help the team, is what I'm here for," he told MASNSports.com. "Two starts in a row, not what I usually get but will definitely try to take advantage of it." Like most reserves, Lough understands the difficulty of hitting after coming off the bench cold and hopes that more at-bats will translate to success. "As hard as anyone can imagine, believe me," he said. "Getting a couple starts and then going on the bench for five or six days can be really tough. It's a tough job, but I've kind of embraced it." Lough had just eight at-bats since May 16 before landing the starting spot Thursday.

by Jason Lempert | Staff Writer

Orioles resting Caleb Joseph, Steve Pearce in nightcap Thursday

In the second game of Thursday's doubleheader, Orioles manager is holding catcher Caleb Joseph and infielder/outfielder Steve Pearce out of the lineup against the White Sox. Joseph had started each of the last four games behind the plate. He went 0 for 3 with a pair of strikeouts in the first game. He will give way to Steve Clevenger, who is making his first start since being recalled from Triple-A on Tuesday. Pearce, who started in left field in game one, also started each of the last four games for the Orioles. He had a single in three at-bats against Chris Sale in the first game. David Lough will get the start in left and bat ninth in the nightcap.

by Jason Lempert | Staff Writer

Orioles OF Travis Snider starts in left field on Wednesday

Following a three-game absence from the lineup, Orioles outfielder Travis Snider is starting in left field on Wednesday against the Astros. For the first time this season, Snider will bat in the No. 2 hole in the lineup. Snider has been mostly a part-time player this season, splitting time in the outfield with David Lough, Delmon Young and Steve Pearce, who is starting in right field on Wednesday. This season, Snider is hitting .270/.356/.371 this season with four doubles, and one home run.