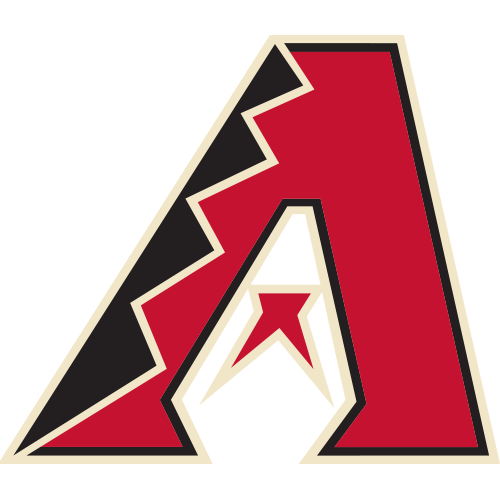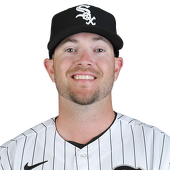 Evan Marshall
#50 RP / Arizona Diamondbacks / EXP: 2YRS
Height: 6-2
Weight: 225 lb
Age: 25
College: None
Bats/Throws R/R
Own

1%

Start

0%

RP Rank

NR
INJURY ALERT:
Questionable | Head | Questionable for start of season
by Ruben Palacios | Staff Writer

Diamondbacks recall six players from minors

The Diamondbacks made a number of moves to their roster on Tuesday, the team announced. Arizona recalled Jhoulys Chacin , Andrew Chafin , Jamie Romak and Allen Webster from Triple-A Reno, while also bringing up Socrates Brito from Double-A Mobile. Pitcher Evan Marshall was also recalled from Reno, and will be added to the 60-day disabled list.

by Elliott Smith | Staff Writer

Reliever Evan Marshall may be back in D-Backs' plan

The Diamondbacks' beleaguered bullpen continues to struggle, and the team continues to cycle through relievers, so much so that Evan Marshall , whom the team sent down due to compiling a 6.08 ERA, could return soon, per the Arizona Republic. Marshall has performed well since being dropped to Triple-A Reno, not allowing a run in two appearances. Diamondbacks manager Chip Hale said Marshall likely would return to the team once he clears the 10-day period after being optioned. "As you guys have seen, our bullpen is a little bit in flux right now," Hale said. "We're trying to figure it out. So if he's pitching well down there, he'll probably be an option for us to go get."

by R.J. White | CBSSports.com

Diamondbacks recall Vidal Nuno, option Evan Marshall

The Diamondbacks recalled pitcher Vidal Nuno from Triple-A Reno Monday and optioned pitcher Evan Marshall to the same club. Nuno, who made 31 starts between the Yankees and Diamondbacks last season, was 3-2 with a 3.23 ERA and 37:5 K:BB ratio in 39 innings over six starts with Reno. Marshall delivered a 6.08 ERA and 7:5 K:BB ratio in 13 1/3 innings before being sent down.

by Ted Leshinski | Staff Writer

D-Backs to use struggling reliever Evan Marshall in less crucial roles

Although the Diamondbacks have not lost faith in reliever Evan Marshall, they will be using him in less crucial situations while he works on his pitching issues, reports MLB.com.Marshall gave up a walk-off home run to Dodgers catcher Yasmani Grandal on Sunday and allowed two earned runs on three hits in two-thirds of an inning Saturday."It's a guy that we need to get right," Diamondbacks manager Chip Hale said. "It's important to our bullpen. We're going to probably bring him back, pitch him a little earlier in the game and try to make sure that he can be consistent."Marshall had a strong rookie campaign in 2014 but is currently carrying a 7.59 ERA.

by R.J. White | CBSSports.com

Diamondbacks' Hale on Evan Marshall: 'He'll get better'

Diamondbacks pitcher Evan Marshall took a loss Saturday, giving up two earned runs on three hits in two-thirds of an inning in his team's 6-4 defeat against the Dodgers. Marshall (0-1) surrendered a first-pitch home run to the first batter he faced to tie the game. "It was a first-pitch fastball to (Joc) Pederson," Marshall said, per MLB.com. "He'd been struggling all night, but he got all of that one. The pitch had a lot of movement on it, but it was definitely down the middle. He's a dangerous hitter and you can't make mistakes like that to a guy with that kind of ability." Marshall delivered a 2.74 ERA and 54:17 K:BB ratio in 49 1/3 innings last year, but he's struggled over the first month of the new season. "Last year I was able to keep the ball down and especially make better pitches with two strikes," Marshall said. "That's what I'm looking for is that strikeout when I have the count in my favor. The stuff feels great. My velocity is good, the health of my arm feels good. I just need to read the hitter and make a better pitch. That's really all I can say." Manager Chip Hale isn't losing confidence in the reliever despite his 7.45 ERA and 6:5 K:BB ratio in 9 2/3 innings, as he believes Marshall can return to the pitcher he was last year. "We have to get him back to that," D-backs manager Chip Hale said. "He showed some pitches that he is, and then leaves a couple of balls up. We trust him in that spot. We're going to keep throwing him out there and he'll get better, I'm sure of it." Despite Hale's confidence, the manager said Sunday that he'll likely begin to use Marshall earlier in games in order to help get him back on track in the lower-pressure situations, the Arizona Republic reports.

by Brandon Wise | Staff Writer

Diamondbacks' Evan Marshall could fill in as closer in 2015

Diamondbacks pitcher Evan Marshall may be called on to be the team's opening day closer in 2015 if Addison Reed (shoulder) and Brad Ziegler (knee) are out for an extended period of time, reports MLB.com. "He could be a candidate for that if Zieg and Addison aren't ready for Opening Day," manager Chip Hale said. "If we need somebody, he could always fill in." Marshall posted a 2.74 ERA in 57 appearances last season.

by R.J. White | CBSSports.com

Evan Marshall takes loss vs. Nationals

Diamondbacks pitcher Evan Marshall was stuck with a loss Wednesday, giving up one earned run on three hits and striking out one in a 3-2, walkoff Nationals win. Marshall (4-3) surrendered a single to open up the bottom of the ninth but managed to strike out the next batter. That would be his only out recorded, as each of the next two batters also singled to push the winning run across the plate. Marshall owns a 3.16 ERA and 41:13 K:BB ratio in 37 innings.

by R.J. White | CBSSports.com

Evan Marshall records fourth win Sunday vs. Pirates

Diamondbacks pitcher Evan Marshall earned a win Sunday, giving up one hit and one walk in a scoreless 10th inning while striking out two in his team's 3-2 victory over the Pirates. Marshall (4-2) gave up three earned runs in 8 2/3 innings during July while striking out 11 and walking three, and it was a nice run after giving up seven earned runs in nine innings across 12 June appearances. He owns a 3.56 ERA and 33:11 K:BB ratio in 30 1/3 innings.

by R.J. White | CBSSports.com

Evan Marshall earns third win Saturday

Diamondbacks pitcher Evan Marshall gave up two hits and struck out one in a scoreless ninth inning before earning his third win of the year in his team's 10-6, 10-inning victory over the Phillies. Marshall (3-2) surrendered two earned runs in one inning of work Friday, but he rebounded to keep the game tied and send it into extra innings one day later. He owns a 3.67 ERA and 26:10 K:BB ratio in 27 innings.

by R.J. White | CBSSports.com

Evan Marshall not suspended after ejection

Diamondbacks pitcher Evan Marshall will not be suspended after getting ejected for hitting Milwaukee's Ryan Braun Tuesday, Arizona Republic reports. Marshall will receive a fine of an undisclosed amount. He threw behind Braun on one pitch and received a warning before hitting the batter on the next pitch. The Diamondbacks were ahead at the time of the beanball, but the Brewers swatted a grand slam later in the same inning and went on to win.