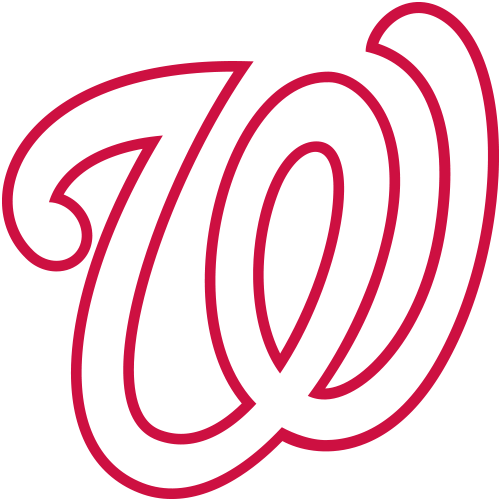 Tony Gwynn
#7 CF / Washington Nationals / EXP: 8YRS / MINORS
Height: 6-0
Weight: 190 lb
Age: 33
College: San Diego State
Bats/Throws L/R
Own

0%

Start

0%

CF Rank

NR
by Michael Hurcomb | Fantasy Writer

Nationals release Frandsen, reassign Gwynn to minors

The Nationals announced Wednesday they released infielder/outfielder Kevin Frandsen. They also reassigned outfielder Tony Gwynn Jr. to minor-league camp.

by Jason Butt | CBSSports.com

Nationals seeking improvement in bench production for 2015

The Nationals' bench struggled when pressed into action a season ago, as the group only mustered a combined .143 batting average with 18 RBI. With stars Jayson Werth, Denard Span and Anthony Rendon likely to open the year on the disabled list, the Nationals know bench production will be key early on in the season. The Nationals bring back some guys that came off the bench a year go, including Danny Espinosa, Kevin Frandsen and Jose Lobaton. Their numbers will need to improve for the Nationals to sustain success offensively, especially when dealing with injuries. One possibility to take a bench spot is Tony Gwynn Jr., who's hitting .375 with two RBI this spring. "You want to set a tone for the team, especially when you are missing cogs like Rendon, Werth and Span," Gwynn said via MLB.com. "You have to be able to fill those voids. There are reasons they are paid the top money they are paid. They are not easy cogs to replace. You try to piece it together as a team and hope you can keep the ship afloat until those guys get back."

by Igor Mello | CBSSports.com

Tweaked swing could lead to roster spot for Tony Gwynn Jr.

Tony Gwynn Jr. teammed up with Triple-A hitting coach Joe Dillon and Nationals hitting coach Rick Schu to tweak his swing, which could result in an Opening Day roster spot, according to the Washington Post. Gwynn's body wasn't in sync when he swung, and he fixed it by using his backside to generate more power in his swing. "The swing works from the ground up," Gwynn said. "Having my lower half really incorporated into my swing and getting through baseballs better has helped. That's why I've been able to get a lot of hits where I don't necessarily square it up where my hip beats me a little bit or something but they're on a line and I'm able to get my backside through things which I don't think I've been doing for a while."

by Brandon Wise | Staff Writer

Nationals outfielder Tony Gwynn Jr. has chance to make final roster

Nationals outfielder Tony Gwynn may have fallen into a chance to making the team's final roster, reports MLB.com. Veteran outfielder Denard Span is expected to be out past opening day, leaving an open spot in the Nationals' outfield. For Gywnn, it's just another chance to show what he can do. "I'm making some strides," Gwynn said. "We have some coaches who are familiar with my swing. I played for Joe Dillon when I was a young guy in 2007 and '08 [for the Brewers]. He is familiar with what I'm doing. Schu has been great. Having those guys tag team accelerated the process as far as getting where I need to be." Gwynn said his struggles in 2014 were in part because of his father, Tony Gwynn, battling with salivary cancer. "I was dealing with that, plus getting sporadic at-bats and things of that nature makes it more difficult. Baseball is tough enough by itself," Gwynn said. "When you have other things playing in different directions, it makes it hard."

by Chris Cwik | CBSSports.com

Nationals sign Tony Gwynn Jr. to a minor-league deal

The Nationals have signed outfielder Tony Gwynn Jr. to a minor-league deal, the team announced. Gwynn will be invited to major-league camp with the deal. The 32-year-old hit .152 over 105 at-bats with the Phillies last season.

by Marty Gitlin | CBSSports.com

OF Tony Gwynn leaving Phillies for free agency

Veteran outfielder Tony Gwynn has elected free agency over a minor league assignment from the Phillies. The 32-year-old Gwynn is coming off a miserable season in which he compiled a .152/.264/.190 stat line.

by Igor Mello | CBSSports.com

Phillies announce September roster moves

The Phillies announced their September callups on Monday. Before announcing the moves, Philadelphia transferred pitcher Cliff Lee to the 60-day DL to create room on the 40-man roster. The team recalled infielder Cesar Hernandez, catcher Cameron Rupp and right-handed pitchers Luis Garcia and Miguel Alfredo Gonzalez from Triple-A Lehigh Valley. Additionally, the team purchased the contracts of infielder Maikel Franco and outfielder Tony Gwynn Jr.. Right-hander Mike Adams was also activated off the disabled list.

by R.J. White | CBSSports.com

Phillies re-sign Tony Gwynn to minor-league deal

The Phillies have re-signed outfielder Tony Gwynn to a minor-league deal, the team announced Sunday. The organization parted ways with Gwynn earlier this week but decided to bring him back into the fold. He has hit .163/.281/.204 in 98 at-bats with the big-league club.

by Marty Gitlin | CBSSports.com

Tony Gwynn sent packing by Phillies

Veteran outfielder Tony Gwynn has been released by the Phillies. Gwynn, whose legendary namesake father died earlier this season, had been designated for assignment last week after compiling a .163 batting average in 98 at-bats.

by Michael Hurcomb | Fantasy Writer

Cliff Lee's activation off DL among Phillies roster moves

The Phillies made a slew of roster moves before Monday's game against the Giants, which included activating starting pitcher Cliff Lee (elbow) off the 60-day disabled list. The Phillies also activated infielder Reid Brignac (ankle) and catcher Wil Nieves (quadriceps) from the 15-day disabled list. Outfielder Tony Gwynn Jr. was designated for assignment, while infielder Cesar Hernandez was optioned to Triple-A Lehigh Valley. Catcher Koyie Hill was outrighted off the roster.