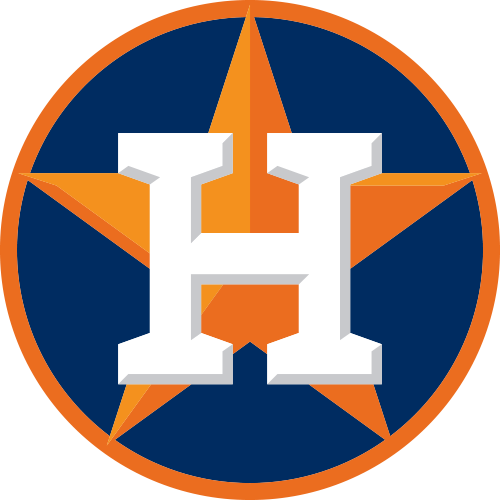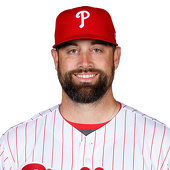 Pat Neshek
#37 RP / Houston Astros / EXP: 9YRS
Height: 6-3
Weight: 210 lb
Age: 35
College: None
Bats/Throws S/R
Own

14%

Start

9%

RP Rank

NR
INJURY ALERT:
Probable | Foot | Probable for start of season
by RotoWire Staff | Special to CBSSports.com

Astros' Pat Neshek: Undergoes foot surgery

Neshek had offseason surgery on his right foot after dealing with a Jones fracture during the 2015 season, reports. However, he is expected to be ready for spring training. Neshek's surgery occurred two weeks ago and he will be wearing a walking boot for approximately six weeks before returning to baseball activities. The righty will look to bounce back after a shaky 2015 in which he posted an ERA of 3.62, his highest since 2011.

by RotoWire Staff | Special to CBSSports.com

Astros RP Pat Neshek blows save in loss to Angels

Astros reliever Pat Neshek suffered a blown save and recorded just one out Wednesday, giving up one earned run on two hits in a 6-5 loss to the Angels. Neshek allowed go-ahead runs (two of which charged to Will Harris) on back-to-back hits to David Freese and Carlos Perez in an ineffective eighth inning appearance. The submarine right-hander hasn't been sharp of late, giving up runs in four of his last nine outings. Neshek has seen his ERA expand to 3.54, his highest total since 2011.

by RotoWire Staff | Special to CBSSports.com

Astros pitcher Luke Gregerson (personal) leaves team Wednesday

Astros pitcher Luke Gregerson will leave the team Wednesday to be with his wife as she goes into labor, Brian McTaggart of MLB.com reports. The Astros have not officially made a move, but it's entirely possible, even with expanded rosters, Gregerson winds up on the paternity list. If he does, Gregerson could remain on leave for up to three days. Pat Neshek, who has posted a 3.16 ERA, 0.97 WHIP and 28 holds this season, is a logical candidate to step into the closer role in Gregerson's absence.

by Shawn Krest | CBSSports.com

Astros' Pat Neshek blows first save of year

Astros reliever Pat Neshek gave up a run in the eighth inning of Friday's game against Boston to suffer his first blown save since September 26 of last year. Neshek entered with a one run lead at the start of the inning. He gave up a two-out walk, followed by an RBI double.

by Jason Lempert | Staff Writer

Astros RP Pat Neshek takes loss on Saturday

Astros reliever Pat Neshek suffered his first loss of the season on Saturday, as he allowed the game-winning runs to score in the eighth inning against the Yankees. Neshek came in the game with the score tied 6-6 in the eighth, and immediately allowed the first two batters to reach base. After getting a fly out, Neshek served up a two-run double to Mark Teixeira, and the Yankees would go on to capture the 9-6 victory. Neshek has been rather shaky so far in the month of June, allowing four earned runs over 9 2/3 innings pitched.

by R.J. White | CBSSports.com

Astros' Pat Neshek yet to issue walk in 2015

Astros reliever Pat Neshek has strung together 24 appearances without issuing a walk to open the season, which leaves him just six appearances shy of the major-league record, the Houston Chronicle reports. "The whole season's a process. It's one of those things where I know I've had success in the past, and I'm going to try to stick to that same program and believe in the process," Neshek said. "There are going to be be nights where you get your butt kicked, somebody's going to beat you. And you're going to have a lot of nights where you win. So you just stay even. I mean, the beginning of the year it was a little rough with a couple of the home runs, but I felt like my stuff was really good. I just believed in the process that you know you're going to catch a streak and I'm sure I'm going to have a couple rough days here too." Neshek suffered a stress fracture in his foot during spring training and has continued to pitch through the pain. "It bothers me. It's still there, but you just pitch through it," Neshek said. "I'll be sore in the mornings, but once I get heated up and then put my shoes on, it actually feels a lot better. … It's nothing that's like so bad that I can't walk. So yeah, it's tolerable." Neshek is 3-0 with a 2.18 ERA and 19:0 K:BB ratio in 20 2/3 innings.

by Jason Lempert | Staff Writer

Astros relievers Gregerson, Neshek giving team solid relief in '15

In 2014, the Astros had the highest bullpen ERA in baseball with a 4.80 mark. So, in the offseason, the team addressed that issue by bringing in a couple of solid right-handed relievers in Luke Gregerson and Pat Neshek. A competing general manager called Houston "real smart" for being able to sign both men and making a strength out of a weakness, according to CBSSports.com Baseball Insider Jon Heyman. So far, the two have been stellar out of the bullpen for manager A.J. Hinch. Though Gregerson's 4.08 ERA is a bit high, he is 10-for-11 in save chances and has a 14:5 K:BB ratio. Neshek, meanwhile, is in the midst of 11 straight scoreless outings, and has not walked a batter this season.

by Jason Lempert | Staff Writer

Astros closer Luke Gregerson (rest) not available on Wednesday

Astros manager A.J. Hinch confirmed that closer Luke Gregerson will not be available to pitch on Wednesday against the A's. Gregerson nearly cost the team a win on Tuesday when he gave up two runs in the ninth inning. He was pulled in favor of Pat Neshek who closed out the game and got the save. Gregerson has appeared in three of the last four games for the Astros and has given up two runs in two of those performances. Hinch indicated that Neshek, Chad Qualls, Tony Sipp and Josh Fields are all options to close if a save is needed on Wednesday, according to the Houston Chronicle.

by Brandon Wise | Staff Writer

Astros' A.J. Hinch not concerned with Pat Neshek's slow start

Astros reliever Pat Neshek hasn't had the best start to the 2015 season. The veteran has a team-high 5.87 ERA with three home runs allowed in 7 2/3 innings. Neshek also struggled Friday, allowing a two-run shot to Marcus Semien in the bottom of the 11th. With all the problems, manager A.J. Hinch remains optimistic Neshek will figure it out, according to the Houston Chronicle. "He hasn't gotten away with too many mistakes and I think that's unfortunate for him and ultimately unfortunate for us," Hinch said. "You want him to make better pitches. … It's not (always) going to be that way for him, if he hangs a slider every time it's hit out. But it feels like that in the early going. One of the home runs, I think the one he gave up to (Albert Pujols on April 19 at Minute Maid Park) was a little more of a fly ball. The ball last night was hit pretty well." Neshek has recorded 10 strikeouts without allowing a walk so far this season. "I don't make too much of it," Hinch said. "I think he's tough on righthanded hitters. He's had little stretches in his career where he's given up a little bit of damage and responded fine. Regardless of the couple home runs that he's given up, I don't think right handed hitters will be comfortable when he's coming in."

by Michael Hurcomb | Fantasy Writer

Astros RP Chad Qualls closes out extra-inning win at Oakland

Astros reliever Chad Qualls earned his second save of the season during Friday's 5-4 win in 11 innings at Oakland, after closer Luke Gregerson and reliever Pat Neshek both struggled to close out the win. Gregerson blew his first save of the season in the 10th inning, allowing Oakland to tie the game at 2. Neshek then came on to open the bottom of the 11th inning, but he was gone after allowing two runs on three hits in two-thirds inning. Astros manager A.J. Hinch brought on Tony Sipp to face Sam Fuld for the final out, but Sipp walked Fuld to put two runners on base. Hinch then called on Qualls, who retired Brett Lawrie on a fly out to deep center to end the rally.